Without our Donor/Partners, the Los Angeles County Science Fair could not possibly serve the thousands of public and private school students and teachers in the way they deserve.  Our Partners have helped so many budding scientists and engineers realize their dreams and carry those dreams into future careers that help build our technological society.  We thank you!!
2015 Los Angeles County Science and Engineering Fair Partners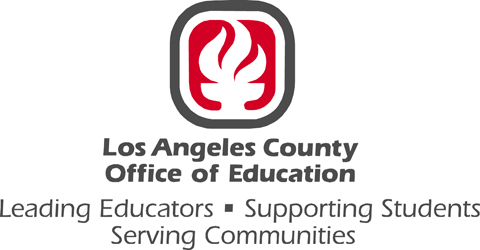 The Los Angeles County Office of Education (LACOE) is an in-kind partner and provides the Science Fair with administrative support and a home for our 501 (c) (3) non-profit organization.
____________________________________________________________
GOLD "NOVA" Presenting Sponsor – $20,000+

SpaceX designs, manufactures and launches advanced rockets and spacecraft.  SpaceX was founded under the belief that a future where humanity is out exploring the stars is fundamentally more exciting than one where we are not. Today SpaceX is actively developing the technologies to make this possible, with the ultimate goal of enabling human life on Mars.
 ________________________________________________________________________________
SILVER "UNIVERSE" Sponsors – $10,000 – $19,000

Edison International's educational support focuses on science, technology, engineering and math (STEM), all of which help to build a foundation for student empowerment and innovation. They aim to power future generations to greatness through these four areas of academics, with the hope that we can inspire today's students to achieve a brighter future!

Since the dawn of the space age, Northrop Grumman has put good ideas into orbit and beyond. Their space capabilities have transformed lofty concepts into high-flying realities for a wide variety of missions. Northrop Grumman is also focusing resources on education programs and partnerships, especially in the STEM areas. Supporting STEM initiatives is critical for NG and for U.S. competitiveness, so they've embraced programs that they think will help build a diverse employee pipeline, such as our Science Fair.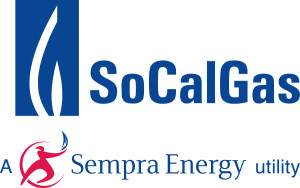 SoCalGas invests their energy, volunteer time and financial resources to improve the quality of life in communities where they do business. SoCalGas continues to evolve the use of renewable natural gas with technologies such as fuel cells that allow customers to generate energy on-site through an electrochemical reaction, rather than combustion.
 __________________________________________________________________________________
BRONZE "GALAXY" Sponsors – $5,000-$9,000

Peter and Helen Bing with 23 years of support and generous contributions of almost $300,000 in Earthwatch Institute Teen Expedition Scholarships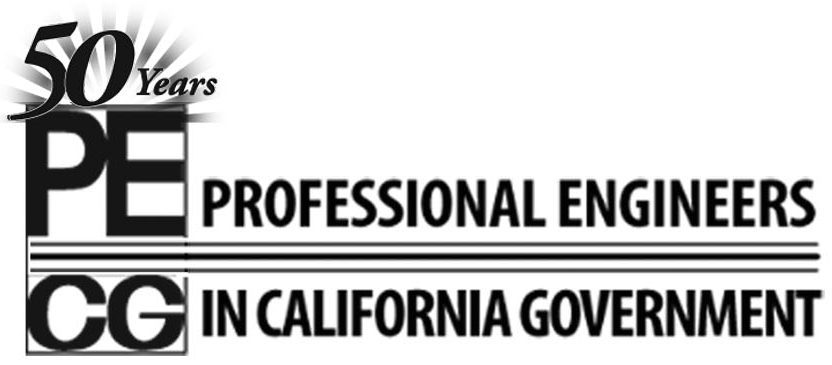 PECG represents 13,000 state-employed engineers and related professionals responsible for designing and inspecting California's infrastructure, improving air and water quality, and developing clean energy and green technology.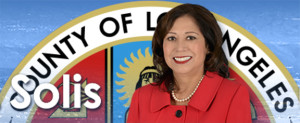 Supervisor Hilda L. Solis was sworn in as Los Angeles County Supervisor for the First District of Los Angeles County on December 1, 2014. Prior to becoming Supervisor, she served as Secretary of Labor, the first Latina to serve in the United States Cabinet. Supervisor Solis' priorities have included expanding access to affordable health care, protecting the environment, and improving the lives of working families.

First elected to the Los Angeles County Board of Supervisors in November of 1996, Supervisor Don Knabe represents the Fourth District, home to two of the nation's largest economic hubs; the Ports of Los Angeles and Long Beach, and Los Angeles International Airport. He has spent much of his political career working to protect the innocent and vulnerable children in Los Angeles County and is an is an advocate for environmental initiatives.
_____________________________________________________________
CONTRIBUTING SPONSORS – $1,000 – $4,000

California Community Foundation

Grifols Biologicals, Inc.
                      Intel International Science & Engineering Fair
Metropolitan Water District of So. California
_____________________________________________________________
PayPal Donors:
In 2014-15, we have received $3,000 in online donations from parents, students and small businesses throughout the nation and abroad.  We appreciate any donations, large or small – it makes such a difference in the support we can provide the students!