ASK A TEACHER
Listed below are the names and emails of members of the Los Angeles County Science Fair Committee who are veteran science fair site coordinators available to answer teacher questions related to implementing a local science fair, preparing for the LA County Science Fair, the Pre-approval process, monitoring student research, filling out required certification forms, etc.
Nishat Alikhan
(JR Div.)
nishukhala@yahoo.com
Emily Hoffman
(JR Div.)
ehoffman@fc.spusd.net
Jennifer Moses 
(JR Div.)  
jmoses@lascifair.org
Margery Weitkamp
(SR Div.)  
microbiot@earthlink.net
---
New: International High School Journal of Science


A new journal promoting and inspiring innovative science research by high school students.  First issue will be May, 2015.  IHSJS welcomes all current High School students to submit research papers based on their original science research.  Click here for further information.
---
JPL Video Series:
How to Do a Science Fair Project
Need help getting started on your science fair project? In this video series, a JPL scientist, engineer and educator team up to help you learn how to craft your very own idea for a great science fair project and see it through to completion. EXCELLENT SERIES!
---

SCIENCE BUDDIES:  Free Help from Scientists and Engineers for 6th-12th Grade Science Students!
---

Discovery Education: Science Fair Central    In-depth multimedia support on all aspects of science fair project preparation and presentation: awesome resource!
---

PBS DragonflyTV: Jr Project ideas with videos from real students
---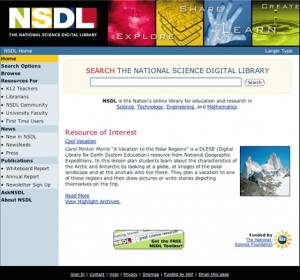 National Science Digital Library
Put "science fair" in the search box and explore the finest websites available for project development and research. HUGE amount of resources as well as images and videos.

---

The folks from Education.com give you lots of help!  Science fair season is upon us! Parents, we know it can be a challenge to know how to best support your child in this difficult endeavor.  And, students, we understand how overwhelming the process can be. We've checked with the experts, and we've gathered the information to ease the stress of science fairs for everyone in the household.