Science Fair Projects Pave the way to Success!

National Broadcom Masters Competition Winners
Intel International Science & Engineering Fair Winners
Mentor Match Program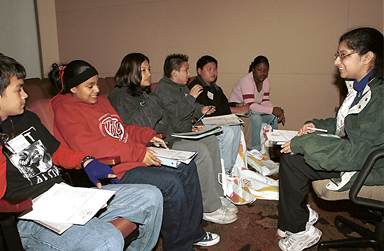 The Los Angeles County Science Fair Mentor Match Program is designed to increase student diversity and assist under- represented schools with their participation in the Science Fair.
With this program, students are teamed up with a Mentor, from a local college or university, who has participated in a previous science fair or is a Math, Engineering or Science major. Mentors will guide and assist each student with his/her project to be entered in the Los Angeles County Science Fair.
Please Contact Us to Donate!
Jennifer Moses, President
Los Angeles County Science Fair 8504 Firestone Blvd. #247 Downey, CA  90241
Contributions payable to: 
Los Angeles County Science Fair