When:
March 18, 2016 @ 7:00 am – 5:30 pm
2016-03-18T07:00:00-07:00
2016-03-18T17:30:00-07:00
Where:
Pasadena Convention Center
300 East Green Street
Pasadena, CA 91101
USA

Contact:
Emily Hoffman
626-833-3501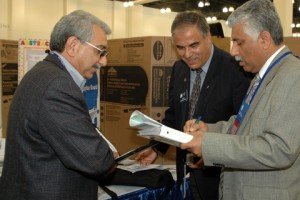 Judging will occur on one day only, Friday, March 18th, from 7:00am to 5:30pm, with all students given face-to-face interviews.
FRIDAY, MARCH 18, 2016- Judging and Student Interviews
7:00 am–                         Judge onsite registration, continental breakfast, orientation
8:30 am–                         Students arrive at the Exhibit Hall A/B

Students scan/setup items for judging quickly

8:55 am–                         Students permitted to enter the Exhibit Hall A/B

Student interview in 8 min. windows

9:00 – 11:45pm          Judging and Interviews- Exhibit Hall A/B
Every Student must be present at their project board during their scheduled interview!
There are scheduled interviews and scheduled breaks by category for students to attend the Interactive Exhibits in the Conference Center
11:45 – 1:00pm            Lunch begins (staggered by categories); caucus with panel
1:00 –  3:30 pm          Afternoon Judging – students sit by projects for duration

3:30 or earlier             Students are dismissed by their judging panel and may depart

Judges choose up to 13 Semi-Finalists

3:30 –  5:30 pm          Judges determine Place winners, Special Awards
Please visit the "Judges" webpage for more details and resources for the day.