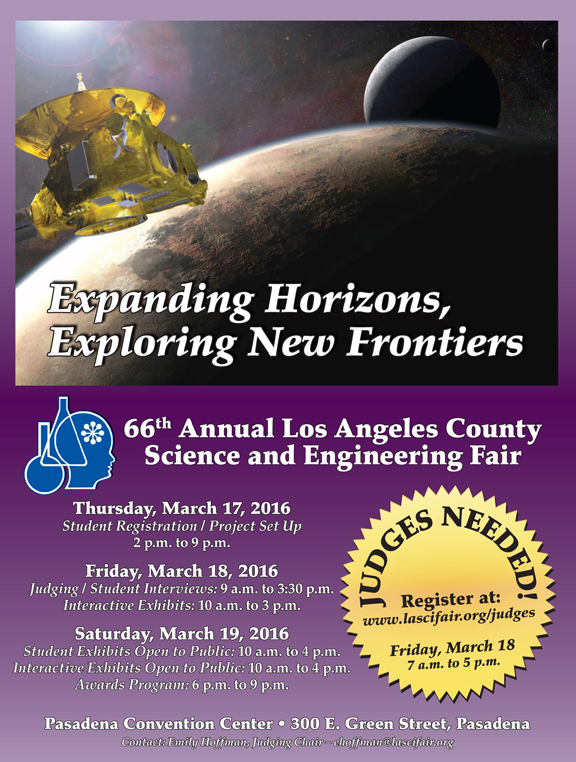 Click here for Judging:
Download the 2016 Judging poster here to give to colleagues!
Call for Judges Flyer – please download and distribute to appropriate individuals!
It's all about kids and science . . . and we thank you for your offer to help!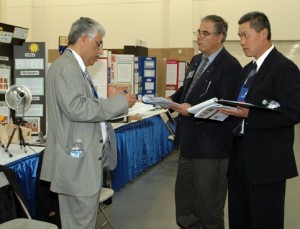 The 66th Annual Los Angeles County Science & Engineering Fair will take place on March 17-19, 2016 at the Pasadena Convention Center. We expect over 1,100 entries from Middle and High School students.
We are seeking individuals who are not only passionate about science and making a positive impact on the lives of future scientists, but those who also meet our judging criteria. Please look at the criteria listed below. As the number of students participating in the Fair increases, so does our need for additional judges.  Becoming a judge is great way for you or your company to contribute to the scientists of tomorrow!
Los Angeles County Science Fair winners receive medals, awards and scholarships and approximately 130 students will continue on to the California State Science Fair. Two of our top students will represent Los Angeles County at the Intel International Science and Engineering Fair.

Judges Information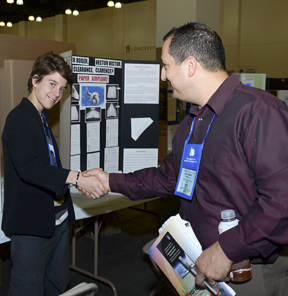 Judging Registration is OPEN!

Judging will occur on one day only, Friday, March 18, 2016, from 7:00am to 5:00pm, with all students given face-to-face interviews. There are 38 categories for student exhibits, Junior or Senior Division. (See pdf file.) Preliminary interviews with all students, in each category, will determine the semi-finalists; second-round interviews, along with judging team deliberation, will lead to the selection of 1st, 2nd, 3rd Place and Honorable Mention winners. Judging for Special Awards will also take place on Friday, March 18th, between student interviews.
Judges are provided with all necessary materials, and there is a Chairperson for each category to help facilitate the process and answer questions. Judges will work in panel of 2-3 judges to allow ALL students to be seen by at least 2 sets of judges, in the morning and the afternoon! We also rely on the Chairperson to make certain that all paperwork is filled out. (Paperwork is now minimal, since all students receive interviews.)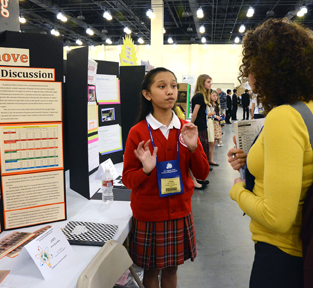 Chairpersons will have a separate 20-minute training session, in the morning, while other judges begin viewing the projects. Free continental breakfast and lunch will be provided: free parking tickets are dependent on fundraising.  Click here to download the Judging Orientation 2015 PPT.

Please do not hesitate to call if you have any questions. We look forward to your participation in the 66th Annual Los Angeles County Science & Engineering Fair.

Emily Hoffman, Judging Coordinator
626-441-5830, x3219
ehoffman@lascifair.org