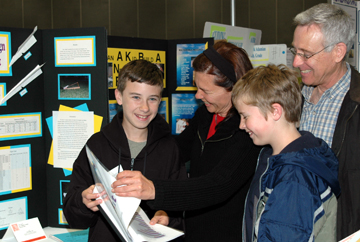 Click on a language below for  translation of the entire website by Google:
T-shirt and Hoodies ordering is STILL OPEN!!



By popular demand – ordering will stay open until April 5th.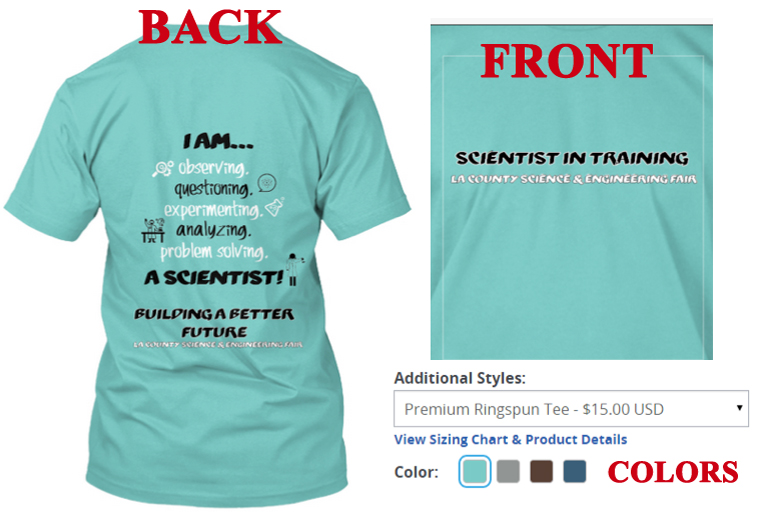 Let the world know about your amazing work at the Science Fair.  You are a SCIENTIST and you are to Building a Better Future.  Get one of these shirts and let everyone know that you were a part of the LA County Science & Engineering Fair 2015.  Order now, these will be only sold online, NOT at the fair. BROWN color is no longer available. You can get a t-shirt, long sleeve shirt, or a hoodie. The shirts will be mailed to your house – order with a friend and save on shipping costs.
Orders have to be placed by 8 PM on Sunday, April 5th!  http://teespring.com/science-fair-2015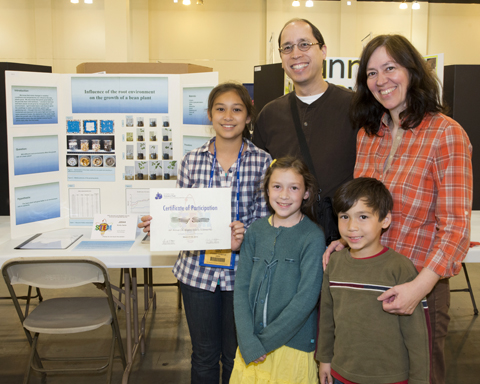 Parental support is often a critical component of a great science fair project. Your motivation, praise and help in keeping your child aware of deadlines and mandatory project components will keep their project on track.  Providing access to resources for study, driving young researchers to field research sites and asking critical questions about their work are just a few of the many ways in which parents can assist.
Please remember, this is your child's project – they need to find a topic that excites their passion for science and exploration. Parents should support, not drive, the project. Online resources below will help you spark your child's natural curiosity and focus their organizational skills.  Be sure to check the Student pages for more resources, regulations and deadlines.  You can download the NEW 2015 LACSEF Student handbook here. To make sure your child's project complies with all rules and regulations before arriving at the fair, please download the 2015 Student Registration Checklist as a guide.

Restaurants open for breakfast at Paseo Colorado, across from Convention Center

ONLINE RESOURCES
How to Do a Science Fair Project
Need help getting started on your science fair project? In this video series, a JPL scientist, engineer and educator team up to help you learn how to craft your very own idea for a great science fair project and see it through to completion. EXCELLENT SERIES!
From Discovery Education/Science Fair Central/Parent Support Center
Learn how to get involved and support your young scientist.
From Education.com/Science Fair Help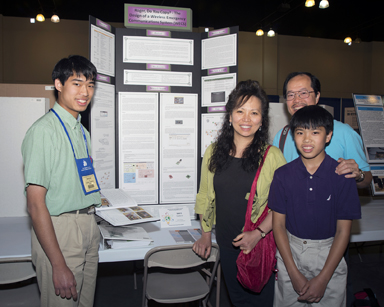 Science fair season is upon us! Parents, we know it can be a challenge to know how to best support your child in this difficult endeavor. And, students, we understand how overwhelming the process can be. We've checked with the experts, and we've gathered the information to ease the stress of science fairs for everyone in the household.
______________________________________________________________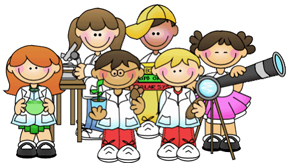 NEW! Click here for a list of regional, national and international competitions your children may be eligible for.

NEW! Click here for a list of Science, Math, & Engineering Summer Enrichment Programs for your children.