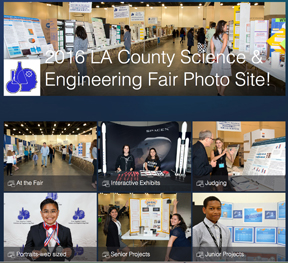 NEW! 2016 LA County Science & Engineering Fair Photo Site
Check out and download photos from the 2016 Fair here:
Parental support is often a critical component of a great science fair project. Your motivation, praise and help in keeping your child aware of deadlines and mandatory project components will keep their project on track.  Providing access to resources for study, driving young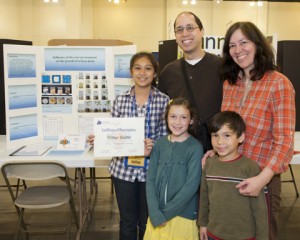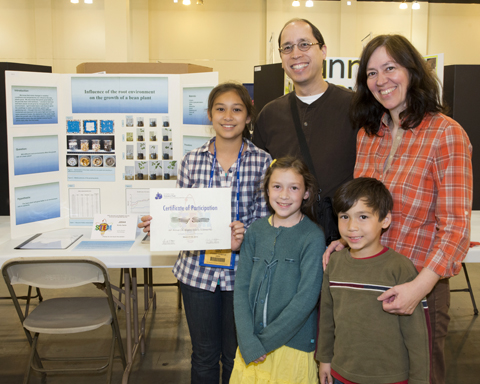 researchers to field research sites and asking critical questions about their work are just a few of the many ways in which parents can assist.
Please remember, this is your child's project – they need to find a topic that excites their passion for science and exploration. Parents should support, not drive, the project. Online resources below will help you spark your child's natural curiosity and focus their organizational skills.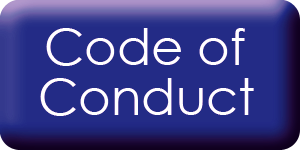 Los Angeles County Science & Engineering Fair Pledge for Parents and the Public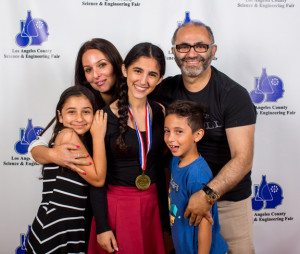 On behalf of the parents and visitors I pledge to be an example for our children by:
respecting the rules of the Los Angeles County Science & Engineering Fair,
encouraging excellence in experimentation and investigation,
supporting independence, originality, and creativity in the design and completion of all competitive projects, and
respecting the authority & decisions of the staff, volunteers, and judges of the Los Angeles County Science & Engineering Fair.
My actions will promote the spirit of cooperation within and among all participating schools.
Click here for the Fair's Non-discrimination Policy