Bigger and Better!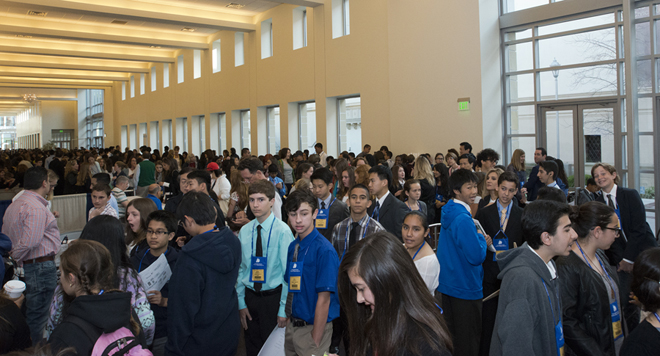 In 2015, as of result of increased teacher training, increased recruiting at under-served schools with high minority populations and the implementation of the Next Generation Science Standards, we have a 60% increase in registered schools over 2014!
The number of teachers trained in implementing and properly facilitating student research has

increased 110%

, with over 200 teachers trained from 91 schools new to the fair, from all areas of the County.
With our strong emphasis on access and equity and teacher training, the number of public/charter schools (vs. private/parochial schools) registered so far this year has gone from 39% in 2014 to 74% for the 2015 fair, reversing the decline in public school participation that began with the recession.
To increase the amount of bright, innovative students entering from schools in impoverished areas, we implemented fee waivers and a sliding scale for high schools this year, allowing Title 1 schools and those with populations of 80% or more of under-represented minorities in science to enter the fair for free.
To make sure that all new students are adhering to federal and state safety standards for experimentation, we created an ONLINE pre-approval site for student proposing to work with tissues/cell lines, human subjects, vertebrate animals, hazardous materials and microbes. This has made the pre-approval process go swiftly, increasing pre-approval proposals for research from around 300 per year to 451 this year.
At our 2014 LACSEF Awards Ceremony, we were able to

double the cash awards

to the pre-recession amount of $100 for 1st place, $50 for 2nd place and $25 for 3rd place.  Students also received over $8,600 cash from Special Award donors in addition to scholarships, paid summer internships, special behind-the-scene tours of technology companies, summer research expeditions, induction to scientific societies and medals and certificates for 909 students.
Seven Jr. Division Students from LA County are 2014 Broadcom Masters National Semi-finalists!
The following Junior Division students have been chosen as one of 300 top projects in the National Broadcom MASTERS science competition. Semifinalists were selected from more than 2,054 applicants after each application received three independent readings and evaluations by distinguished scientists, engineers and educators. On September 17 we will learn if any of our wonderful students will be one of 30 finalists going to compete in Washington, D.C.
David Michael Duncan (Grade 7)
Mirman School, Los Angeles, California
What's in the Meat We Eat? Detecting Antibiotics in Beef, Pork and Chicken from Grocery Stores in an Economically Diverse City
Isaiah Logan DeWitt O'Neal (Grade 7)
Portola Highly Gifted Magnet Center, Tarzana, California
For the Venus Flytrap, Does Food Type Affect the Speed of a Trap's Closing and the Duration of the Trap's Closed State?
Sophia Marguerite Hewitt (Grade 8)
Portola Highly Gifted Magnet Center, Tarzana, California Inducing Cellular Senescence in Tetrahymena thermophila using
Epigallocatechin gallateto Shorten Telomeres: Can Green Tea Help Fight Cancer?
Aaron Kornfeld (Grade 6)
Weizmann Day School, Pasadena, California
Rolling Down a Hill
Benjamin Cheung Liu (Grade 7)
Richard Henry Dana MS, Arcadia, California
A Home-made, Microfabricated Lab-on-a-Chip Device for Urinalysis
Daniel Stephan Yacoubian (Grade 8)
St. Gregory Hovsepian School, Gelndale, California
Using a Car's Tailpipe to Create Electricity
Zoe Zawol (Grade 8)
Sierra Madre MS, Sierra Madre, California
Is the Cosmic Ray Flux Greater at Higher Altitudes than at Lower Altitudes?
Encouraging Young Scientists
By Laura Paisely, June 6, 2014
Researching in the laboratory of John Tower of biological sciences, local high school student Caleb Smith earns prizes at several science fairs — notably at the Intel ISEF international science fair.  Click here to read the whole article!
     _______________________________________________________________________________
Science and engineering fair fetes teens' ideas from around the world
by Bob Pool, May 16, 2014
"Also on hand were student observers such as Zoë Zawol, a 14-year-old who attends Sierra Madre Middle School. The eighth-grader was ineligible to enter her Los Angeles County Science Fair-winning cosmic-ray project because she's not yet in high school."
_____________________________________________________________________
Intel ISEF: Not Your Grandmother's Science Fair…
Petra Grutzik, a senior at Redondo Union High School, on left, explains her research on a protein that affects communication in the brain. Shreya Ramayya, on right, a sophomore at Palos Verdes Peninsula High School, explains her research on new anti-malaria drugs.
KPCC's "Take Two" radio show highlights two of LA County Science & Engineering Fair ISEF winners on radio.  Click here to read the text for the entire interview.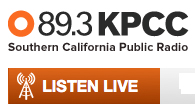 Click here to hear the interview
  ____________________________________________________________________________________
6 Students from LA County Win at 2014 Intel ISEF
Braeden Christopher Benedict
, 17, Palos Verdes Peninsula, Rolling Hills Estates   Medicine & Health Sciences:
Third Award of $1,000
  Project: "Development of an Electroencephalography (EEG) Device for Evaluation of Mild Traumatic Brain Injury, Year Two"        
Caleb Smith
, 16, Palos Verdes Peninsula, Rolling Hills Estates   Animal Sciences:
Third Award of $1,000
  Project: "Quantitative Analysis of the Role of Mitochondria in
Drosophila melanogaster
Lifespan"              
Petra Luna Grutzik
, 18, Redondo Union High School, Redondo Beach   Behavioral and Social Sciences:
Second Award of $1,500
  Project: "Linking Expression and Function of FoxP2 in Adult Songbirds Using Operant Preference Testing" As a top category winner, Petra will also having a Minor Planet named after her!  
Special Award of $500
from the American Psychological Association    
Samantha Indunil Wathugala
, 17, Palos Verdes Peninsula, Rolling Hills Estates   Engineering: Materials and Bioengineering:
Fourth Award of $500
  Project: "Dependence of Silica Sol-Gel Thin Film Material Properties on Fabrication Methods"
Shreya Sundaresh Ramayya
, 16, Palos Verdes Peninsula, Rolling Hills Estates   Chemistry:
Fourth Award of $500
  Project: "Building a Library of Difluoro- and Trifluoro- Artemisinins, Year Two"  
Special Award of Award of $1,000
from the American Chemical Society        
Vick Cheung Liu
, 16, Flintridge Preparatory School, La Cañada Flintridge   Engineering: Materials and Bioengineering:
Third Award of $1,000
  Project: "A Microfluidic Device for Blood Separation and Cell Morphology Analysis using MicroVortex Technology" ____________________________________________________________________________________
2013 ISEF Winners have Minor Planets named for themselves!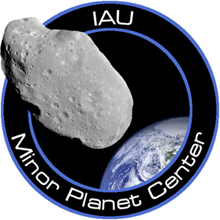 Both of our 2013 Intel ISEF winners, David Zimmerman and Easun Arunachalam, have finally had Minor Planets named after themselves, in recognition of being top award winners at last year's fair. Below is Easun's official certificate, through both MIT and the International Astronomical Union. Just in time for this year's fair!
 ______________________________________________________________
2014 CA State Science Fair a big hit for Los Angeles!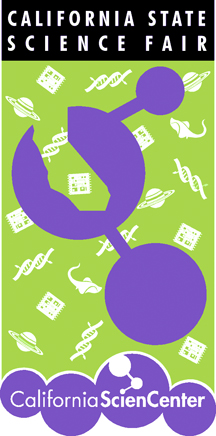 Click Here for the 2014 Special Award Winners from LA County
Click Here for the 2014 JUNIOR Category Winners from LA County
Click Here for the 2014 SENIOR Category Winners from LA County
Please see our CA State Science Fair page for details on Special Award and Category Award Winners.
Aaron Feldman, middle school student from Rabbi Jacob Pressman Academy of Los Angeles, just won $2,500 for the Jr. Division Project of the Year at the State Science Fair!! Aaron's project: "Where'd Those Swimmers Go?" developed a computer program to determine when swimmers were in danger of drowning based on filming of swimmers above and below the water surface. Aaron's dad is so proud of him, as are we! Big congratulations!
Norm Brennan, Middle School Science Teacher at The Mirman School in Los Angeles, won $2,000 for being selected as the  Junior Division Teacher of the Year at the CA State Science Fair. Mr. Brennan has mentored students in science research and has produced finalists at the Los Angeles County Science Fair and the state level for 14 years. He is a model for inquiry teaching! Congratulations, Norm!
___________________________________________________________________
2014 Student Awards by Category

Click here to see the student award winners by category for 2014
2014 Special Award Winners

Click here to see the student winners of Special Awards for 2014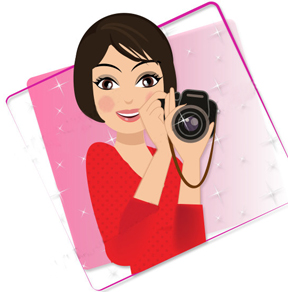 Student Portrait Photos
now available for download:
click to enter our "Photos" page.
Hundreds of photos of students with Category and Special awards, Jr and Sr Division Projects with displays, Judging, Interactive Exhibits and other fair activities are now available for free download.

Local News!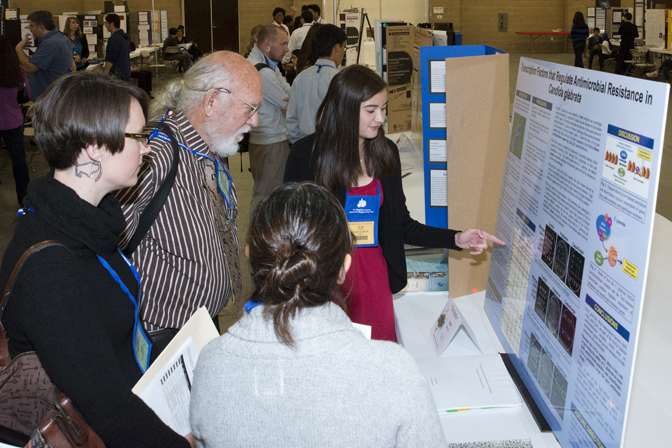 Photo by Anne F. Maben
The Daily Breeze just posted an article on South Bay winners at the fair: Palos Verdes High student wins Los Angeles County science fair  Click here to see more.
_______________________________________________________________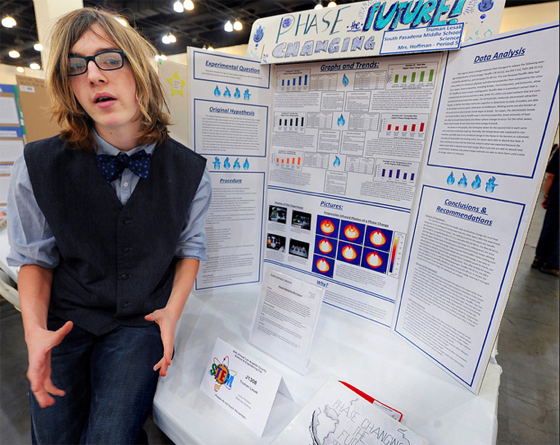 Truman Lesak, discussing his project, "Phase Changing the Future" at the LA County Science & Engineering Fair held at the Pasadena Convention Center Friday, March 28, 2014 (Photo by Walt Manchini/Pasadena Star)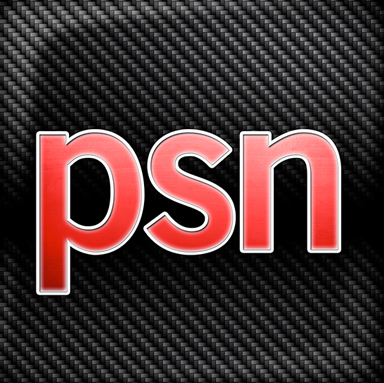 Pasadena Star-News interviews 5 science fair students at today's judging! Click here to see more.
Website designed and maintained by Anne F. Maben –  afmaben@lascifair.org