2014 Student Awards by Category



Click here to see the student award winners by category for 2014
2014 Special Award Winners

Click here to see the student winners of Special Awards for 2014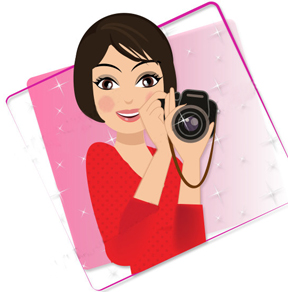 Student Portrait Photos
now available for download:
click to enter our "Photos" page.
Hundreds of photos of students with awards, displays, judging, Interactive Exhibits and other fair activities will be available for free download there by the end of April!
Breaking News!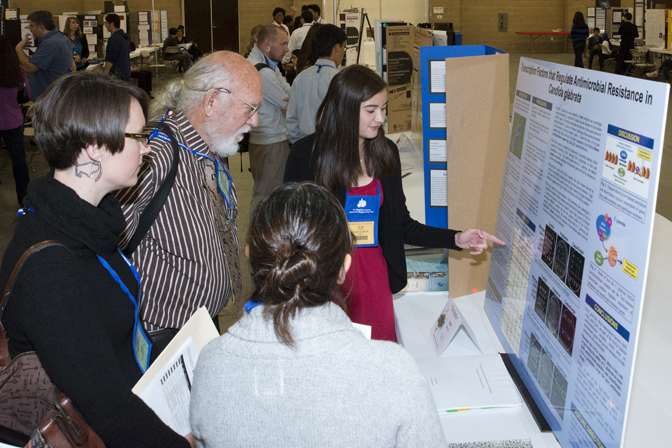 Photo by Anne F. Maben
The Daily Breeze just posted an article on South Bay winners at the fair: Palos Verdes High student wins Los Angeles County science fair  Click here to see more.
_______________________________________________________________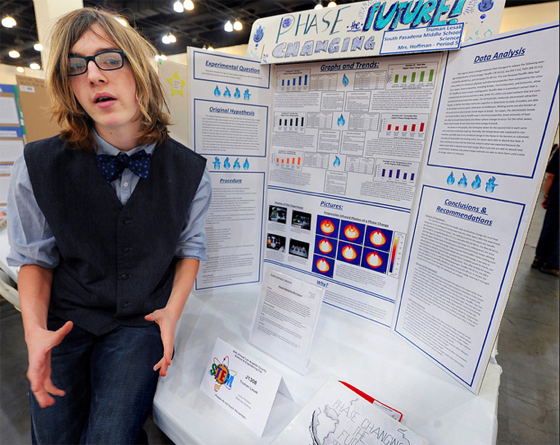 Truman Lesak, discussing his project, "Phase Changing the Future" at the LA County Science & Engineering Fair held at the Pasadena Convention Center Friday, March 28, 2014 (Photo by Walt Manchini/Pasadena Star)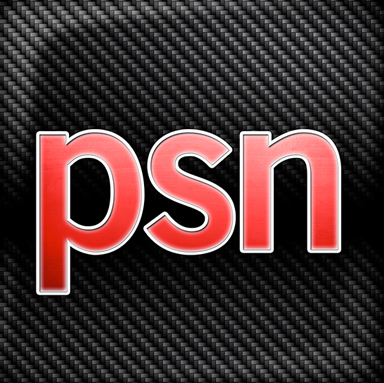 Pasadena Star-News interviews 5 science fair students at today's judging! Click here to see more.
Science Fair Brings Together the Best!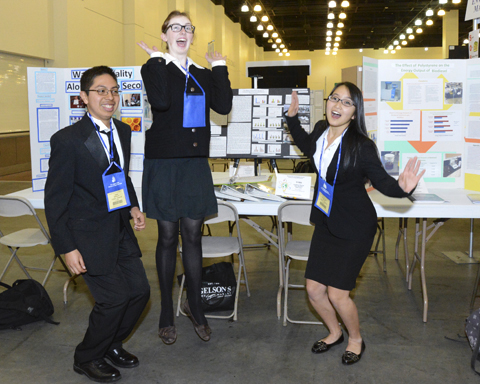 Thanks to the hard work and generosity of a core group of educators and school volunteers, parents, scientists, engineers, business and corporate leaders, including staff from the Los Angeles County Office of Education, the annual Los Angeles County Science Fair will again be presented in fine style.
Recent large donations from forward-thinking companies such as Edison International, SpaceX, Northrup Grumman, 20 Million Minds, Crowsnest Capital LLC, Professional Engineers in California Government, the Southern California Gas Company and the generosity of 3rd District Supervisor Zev Yaroslovsky have allowed the fair to continue in a tight economic climate.  Over 200 people around the world  states also made individual donations through PayPal to support the kind of project-based learning and inquiry approach needed for successful student research.
The fair, the oldest and largest event of its kind in the western U.S., will bring together some 900 student participants from private and public schools throughout the county during its March 27-29 run at the Pasadena Convention Center.
In keeping with the fair's tradition of lavish recognition, there will be scores of medals, special awards and scholarships handed out to those students whose projects are judged as the best in their category.
The sweepstakes winners and other top finishers will advance to the California State Science Fair held April 28-29, 2014 at the California Science Center in Los Angeles.
LA County Science Fair Shutterfly links 

CLICK ON "PICTURES & VIDEOS" ON THE LEFT TO PREVIEW ALBUMS at photographer Anne F. Maben's LA County Science Fair Shutterfly site, for download.Photos have copyrights and for personal viewing and non-commercial use only.
Thanks to all the students, teachers, volunteers, scientists and donor/partners who helped make last year's Fair one of the very best!

Website designed and maintained by Anne F. Maben -  afmaben@lascifair.org