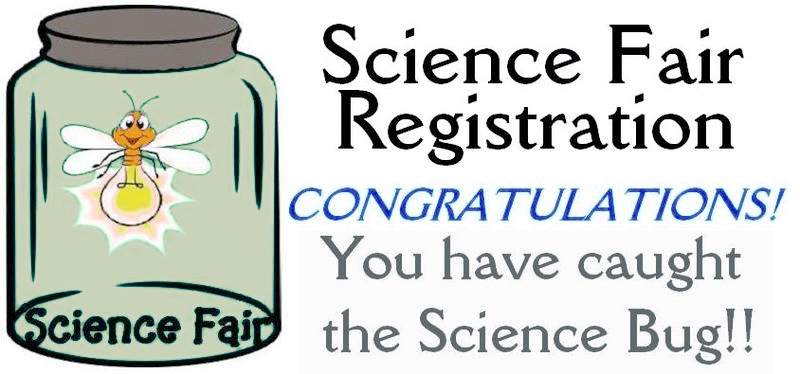 All

Registration is

NOW CLOSED!
Mark you calendar for the 2016 LA County Science Fair dates:  March 17-19!
School Fees
This year, we are doing our utmost to insure that needy schools and students who really want to challenge themselves and enter our fair will not meet financial barriers.  That said, we are a 501 c3 all volunteer organization and  and we have to fund raise over $140,000 to put on the fair.  Submit a waiver for registration fees if this is the ONLY way in which your students can enter fair.  Middle and High Schools may request a waiver for the registration fee if the school:
receives Title 1 funding and the school fee will be difficult to cover by general funds, the PTA, Booster Club or a Fundraiser.
is located in LA County Supervisory District I (Gloria Molina's District). Supervisor Molina has established a fund to cover school registration fees and/or
has a population of 80% under-represented minorities in science, which includes students of American Indian or Alaskan Native, Pacific Islander, Filipino, Hispanic or African American heritage.
In order to encourage greater High School participation, the Los Angeles County Science and Engineering Fair this year is offering registration fees based on the number of projects a High School will send.  We regret that we cannot offer this same pricing to Middle Schools, but it is our goal to fund raise an extra $15,000.00 this year so that we can eliminate all school registration fees for the 2016 Fair.  We appreciate your understanding and welcome your help with reaching our fundraising goal!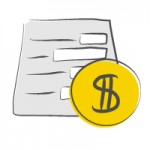 High School Registration Fees:
1-3 projects $75 ($60 Early Bird)
4-8 projects $140 ($112 Early Bird)
9-13 projects $200 ($160 Early Bird)
Middle School Registration Fees:
1-13 projects $200 ($160 Early Bird)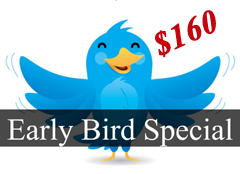 Take advantage of the 20% discount for early bird registration and pay your fees before Dec. 4th. Paying your registration fees is separate from the online registration process, which will open soon.  Mail to: 8504 Firestone Blvd. #247, Downey, CA 90241
Registration Instruction

(CLOSED)



1.  To register your school, send an email to jmoses@lascifair.org with the following information: school name as it will appear in program, email address for site coordinator (cannot be an email address used to volunteer or register as a judge); in the subject line put "New School Registration."
2.  The school's name and Site Coordinator's email address will be inputted into our system.  The system will then send an email (within 48 hours) to the Site Coordinator with a password necessary to complete registration. Note: LAST YEAR'S PASSWORDS ARE NO LONGER VALID.
3.  Once the password is received, Site Coordinators need to go to the online registration site and enter the email address and password.  From that point, Site Coordinators will follow the prompts and fill in the required information.  For returning Site Coordinators, the information should auto populate!  Once all information is provided, Site Coordinators must check each box to signify that they are aware of and agree to the rules and regulations of the Los Angeles County Science and Engineering Fair.
Registration Video Instructions
Please read the video directions carefully and watch the video below before attempting to register your school!
Directions for the Step-by-Step School Registration Process video below:
For BEST quality, once you click on the "play" arrow, hover your mouse pointer over the "gear" icon that will pop up on the lower right of the screen (it will say"change quality") and select the highest quality (720p HD.) You can then reduce the size of the Registration Page window on your computer screen and open a second window for the School/Site Coordinator Online Registration Site link. By having both screens open, side-by-side, you can follow along with the video directions, pause the video and perform the needed actions at the Registration Site itself.
If prefer, you can view the directions

directly

through YouTube by clicking on the YouTube button on the lower right of the video screen (like you did to change the quality.) You can then use a second computer or tablet to do the actual registering while you watch the directions on the first device…. Remember, you have to wait up to 48 hours to receive your computer-generated password before completing your registration.

SAVE THE PASSWORD

– it cannot be changed.

Student Registration (CLOSED!)

Site Coordinators:
Please have each student or team fill out the downloadable "2015 scratch sheet" and check for accuracy prior to registering on-line. For Team Project submittals, designate a Team Captain who will be responsible for online registration (only the Team Captain registers for his/her team online).
Note: Please understand that this scratch sheet is not on-line registration or a substitute for on-line registration—it is simply a means of proof reading student answers.
Students: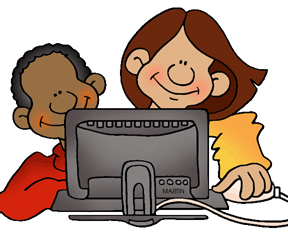 Please have the downloadable 2015 scratch sheet read and printed out before you watch the video below and register. Make sure you show the scratch sheet to your Site Coordinator or teacher for proofreading before entering your information online.
For BEST quality, once you click on the "play" arrow, hover your mouse pointer over the "gear" icon that will pop up on the lower right of the screen (it will say "change quality") and select the highest quality (

720p HD.

) For the best viewing of details, click the "

Full Screen

" frame on the extreme lower right corner of the video box.
Remember, you have to wait up to 72 hours to receive your computer-generated password

before

adding your project information and completing your registration.

SAVE THE PASSWORD

– it cannot be changed!
Registration links to the new registration site for students, Site Coordinators, Volunteers and Judges follow.  A list of downloadable registration resources and helpful hints continue afterwards.
Volunteers Registration and Login (remember to select volunteers)

__________________________________________________________
CHECK LIST FOR PROJECT SCREENING & CHECK-IN

Pasadena Convention Center, March 26, 2015
Please bring the following items to check-in: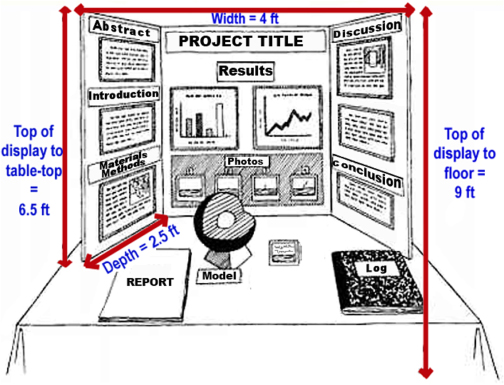 1.  Science Fair Project
Display Board
Report
Daily Log (with raw data)
Signed Jr Div Certification Form 601-068-NEW or 2014 ISEF Certification & Continuation Forms (Sr. Division) for projects involving tissues, cell lines, microbes, human subjects, vertebrate animals and/or hazardous materials (included in a binder/notebook).
Continuation Project Form (for multi-year research project, if applicable – Click here for ContinuationProject_JrDiv_2014-2015 – Sr. form is in the ISEF form packet)
Any other items you wish to display.

Warning: Microscopes, computers, or lasers, if used in the initial display, is done so

at the student's risk

.  The Science Fair Committee is

not

responsible for lost, stolen, or damaged items. If microscopes, computers, lasers are

critical to your exhibit

, these items may be displayed at final judging, if such display of equipment helps clarify the project objectives, procedures and results.

WARNING:

NO LIVING ORGANISMS OF ANY KIND many be displayed: use photos or models instead.
Check the SAFETY PRECAUTIONS page if you plan to bring electrical, chemical, laser or heat-producing materials BEFORE YOU COME TO THE FAIR – they may not be allowed…
Be sure that your full name appears on the back of your Display Board, Report & Daily Log.
3. Personal contact information (home/cell phone)
For security reasons, no backpacks or closed bags/containers are allowed in the Exhibit Hall.
PROJECT REMOVAL
March 19, 2016
Student projects may only be removed from Exhibit Hall A/B between 5:00-6:00pm and 9:00 -10:00pm.  Projects may not be removed during the Awards Ceremony.  Any projects NOT removed by 10:00pm, March 19th, 2016, will go into the trash – there is no storage.  Be forewarned…

STUDENT BAR CODE BADGE IS REQUIRED FOR PROJECT REMOVAL.