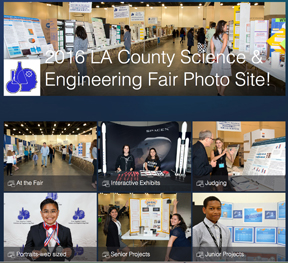 NEW! 2016 LA County Science & Engineering Fair Photo Site
Check out and download photos from the 2016 Fair here:
CONGRATULATIONS!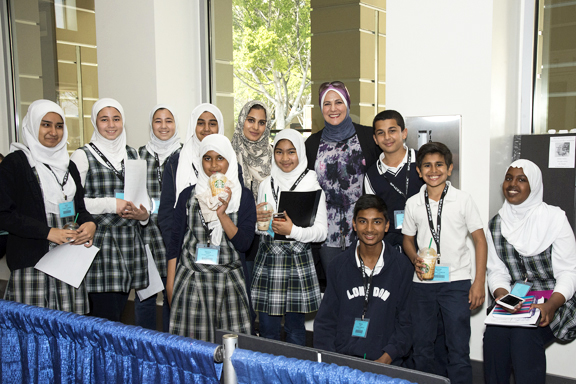 You have decided to embark on the science fair journey with your students!  As a school's Site Coordinator, you will serve as the liaison between your students, parents, school, and the Los Angeles County Science & Engineering Fair.  To be a school's Site Coordinator, you must be a science teacher or a site or district administrator. When you register your school, you will have to include your position at your school.
*Next year's LA County Science Fair: March 23-25, 2017
In the Fall, the Site Coordinator needs to:
Read and fully digest the information on this page. Go to the Registration page for Site Coordinators, download a Powerpoint that includes similar information.

The PowerPoint will not go "live" until September.

  At the end of the PPT, there will be a link to follow-up questions you will also have to complete with 100% accuracy. With many new schools and slight changes in some rules, we want to make sure all Site Coordinators understand our procedures and policies.
Register the school and enter school and contact information.
Make sure the Registration fee / waiver form has been mailed along with any appropriate registration fee.
Become familiar with the Rules and Regulations including what types of projects require pre-approval.
Oversee student research and experimentation.
In the Spring, the Site Coordinator needs to:
Determine projects that will represent the school site at the 67th Annual Los Angeles County Science & Engineering Fair.
Communicate Student Online Registration Procedures to students (student online registration opens early Jan. 2017)
Verify online the projects and students that will participate in the Fair
Recruit and register adult volunteers to help at the Fair
Make sure students and their parents know what to do and what to expect at the Fair
Important Deadlines for the 2017 Fair

(dates will be posted in late summer)
all online information for project pre-approval must be submitted by midnight (can be submitted earlier)
"Early Bird" registration fees must be received
last day to register school for Fair
last day for students to register online for Fair
last day for volunteers to register online for Fair
last day for Site Coordinators to verify students / projects
Congratulatory Ads for printed Awards Program must be submitted by midnight

Pre-Approval
Some projects will need to be approved by the Fair Science Review Committee (SRC) before a student can begin experimentation.
Site Coordinators need to understand the Rules and Regulations for safety and state and federal compliance.
If a student begins experimentation before approval is received, the project will not be allowed in the Fair.
If a project is registered to the Fair and it is determined that the project needed and did not receive pre-approval, the project will not be allowed in the Fair.
Schools can submit a total of 30 projects for pre-approval.
Team projects (team = 2-3 students

from the same school)

only need to be submitted for pre-approval by 1 team student (designated team captain)

Projects Requiring Pre-Approval
What to do as the Fair Approaches
In January and February, Site Coordinators need to:
Determine which projects will represent your site. Each school can submit up to 13 projects, 3 of which can be a Team Project (2-3 students maximum, all from the same school).
Make sure students have registered online a few days before the deadline  in case there are problems or questions.
Proofread the abstract students have submitted online and have students make any necessary corrections. The abstract is used to determine if the project will be allowed in the Fair – projects with vague abstracts might not be permitted. The judges also have access to the abstracts for review before the Fair.
Verify online the projects and students that will be participating in the Fair by the deadline.
Download the Site Coordinator Final Information Packet from the website after it is posted (you will receive an email telling you it has been posted)
Make sure the school has provided the Fair with enough adult volunteers.
Prepare students for the Fair by:
Making sure they have downloaded and read the 2017 Final Student Information Packet (posted in March)
"At the Fair": Making sure students know that they must set up their project, including the display board, on registration day, March 23rd or else the project will not be allowed at the Fair
Explaining to students the flow of events as listed in the Final Information Packets (Registration, Interviews with Judges, Awards Program, Project Removal)
Student Registration
When the project entries have been selected, you need to have those students register themselves and their projects online at http://app2.lascifair.org, under your guidance. Before students go online, be sure to print out the 2017 Scratch Sheet for online student registration process.
This will give the students the directions and prompts to complete the online registration. Please be sure to check over each student's scratch sheet to make sure that an appropriate category has been chosen and that the abstract provides a good summary of the project. The deadline for students to complete their online registration will be posted online and a reminder emailed to students and Site Coordinators weeks in advance. Please encourage your students to register well in advance of the deadline to avoid any last minute difficulties!
Once students have completed the online registration, you must then verify the projects using our online system your school will be sending.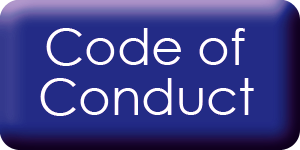 Los Angeles County Science & Engineering Fair Pledge for Site Coordinators and the Public
On behalf of teachers, parents and visitors I pledge to be an example for our children by:
respecting the rules of the Los Angeles County Science & Engineering Fair,
encouraging excellence in experimentation and investigation,
supporting independence, originality, and creativity in the design and completion of all competitive projects, and
respecting the authority & decisions of the staff, volunteers, and judges of the Los Angeles County Science & Engineering Fair.
My actions will promote the spirit of cooperation within and among all participating schools.
Click here for the Fair's Non-discrimination Policy
---
Great Online Resource for Coordinators!
"Coordinating a Science Fair" from DiscoveryOnline Science Fair Center