FREE

Science Fair Workshops! 
We are having summer, Saturday and after school workshops for the 2014-15 school year starting in August.



Do you need help getting your students started on a science fair project?
Do you want to improve the quality of student research?
Teachers will learn how to:
Facilitate choosing a topic
Implement research
Track student progress
Produce award-winning displays for Los Angeles County Science Fair competition
Complete new pre-approval certification forms for projects involving Tissues/Cell lines, Human Subjects, Vertebrate Animals, Hazardous Materials and/or Microbes.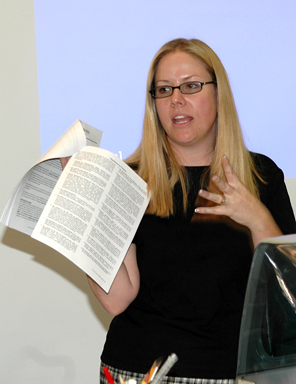 Workshops are designed to meet the needs of:
First Time Science Fair Site Coordinators and/or Educators
Veteran Science Fair Site Coordinators and/or Educators
The workshop includes digital resources with PowerPoint presentations available on flash drive and/or DropBox, for motivation and instruction, extensive curriculum and internet links.
F R E E! 

(bring your laptop and a large Flash Drive!)



This year, we have partnered with local informal science venues throughout the county to give you an opportunity to tour new science resources and field research opportunities.  We also have 3 Saturday trainings, as teachers requested.  BOOK NOW!

ALL workshops will address the new ONLINE Pre-approval Certification website (coming in early September) for projects proposals involving Tissues/Cell Lines, Human Subjects, Vertebrate Animals, Hazardous Materials and Microbes.
"Veteran" training will put a greater emphasis on deeper research, statistical analysis and judging.
"First-Time" trainings will focus more on creating workable projects, time lines, paperwork and starting a science fair at your site.
"Online Registration" training should be attended by all

NEW Site Coordinators

and will also briefly cover beginning and facilitating science fair projects.  For more detailed instruction on the science fair process (if you are completely new to science fairs) please attend an additional training below.
Final Training dates below are NOT in chronological order
(Confirmation will be emailed upon receipt of your registration)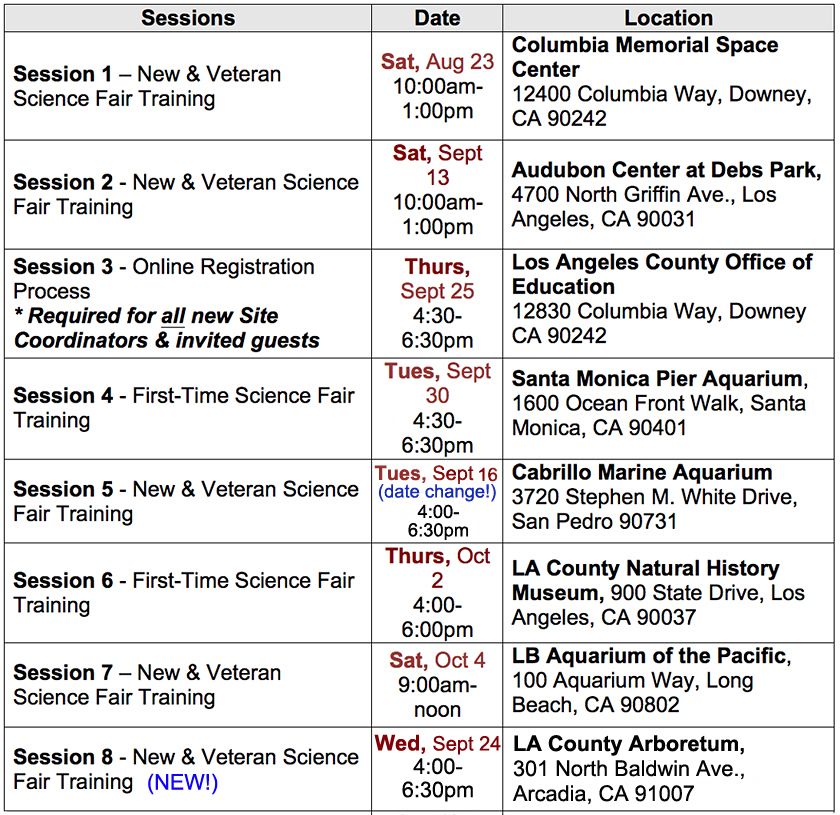 Download individual flyers below to return via email and reserve a spot.

Flyer & Registration for Session #1
Flyer & Registration for Session #2

Flyer & Registration for Session #3

Flyer & Registration for Session #4

Flyer & Registration for Session #5

Flyer & Registration for Session #6

Flyer & Registration for Session #7
Flyer & Registration for Session #8