About Broadcom Masters®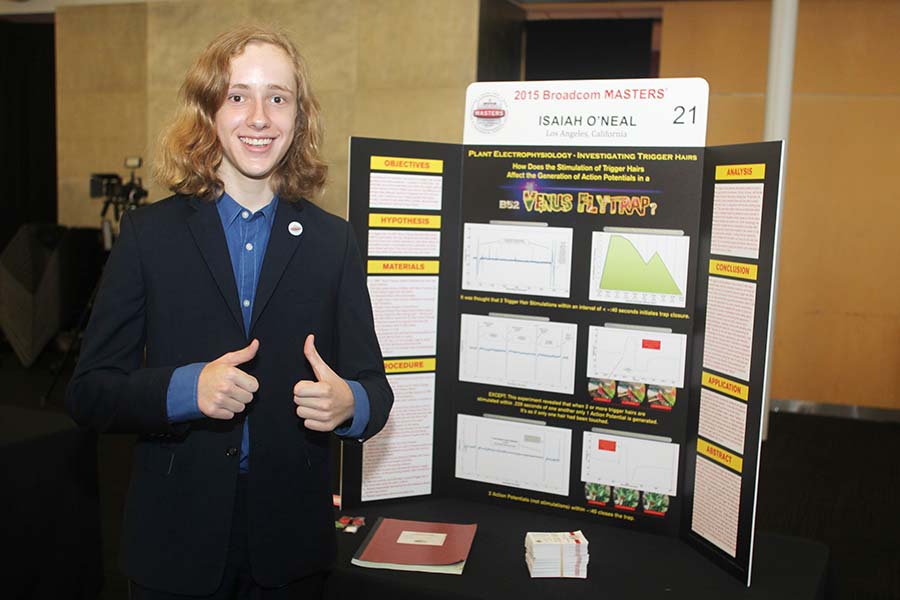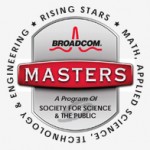 Middle school students are nominated to compete in the Broadcom MASTERS by Society for Science and the Public (SSP)-affiliated science fairs held during the school year. Selected students who are qualified (Jr. Division students that received 1st, 2nd or 3rd place ONLY) were given a password in the nominee packet they received at the awards ceremony from the Los Angeles County Science & Engineering Fair to participate; please be sure to complete the entire registration procedure before the deadline, June, 2017.
The Broadcom Foundation has renewed its sponsorship of the MASTERS competition through 2021!  The Broadcom Masters Competition, the nations premier science, technology, engineering and math competition for middle school students will be judged during the summer.
This year, more than 6,000 bright students in grades 6-8 were identified and applauded for their efforts to learn through problem solving, practice their STEM skills, and communicate science. More than 2,200 students believed in themselves enough to apply online to the national competition and were eligible to receive our entrant award package (the largest entrant pool in history).  Evaluators narrowed down the pool to the top 300 semifinalists, and our judges identified 30 finalists to compete for top awards in person from October 1-7.
The 2015 Finals Week competition was held October 1-7 in Silicon Valley to celebrate the 5th anniversary of Broadcom's sponsorship (usually held in Washington, DC). The top 30 finalists (including our own LACSEF finalist, Isaiah O'Neal) presented their research at the Computer History Museum to the judges and over 700 visitors from the local community. After two full days of hands-on team challenges with the Marine Science Institute, Teach Biotech, and the Computer History Museum, the judges identified top winners, who were awarded at an awards dinner at the end of the week. All 30 finalists enjoyed special behind-the-scenes tours and visits to Tesla, NASA Ames, Google and Lucasfilm. Please join me in congratulating the top winner of the $25,000 Samueli Prize, Annie Ostojic of Munster, IN and the winner of the $10,000 Marconi/Samueli Award for Innovation, Sebastian Mellen of San Diego, CA.
Meet our 2015 Broadcom Finalist!
Broadcom Foundation and Society for Science & the Public (SSP) announced the selection of 30 finalists in the fifth annual Broadcom MASTERS® — the nation's most prestigious Science, Technology, Engineering and Math (STEM) middle school competition. Broadcom MASTERS (Math, Applied Science, Technology and Engineering for Rising Stars) winners were named on October 6 after completion of a rigorous competition that tested their abilities in STEM, teamwork and collaboration.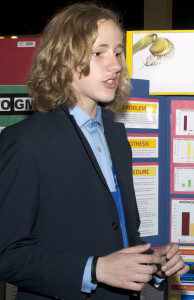 Isaiah O'Neal, a former 8th grader at Portola Highly Gifted Magnet School, Tarzana, California, was announced as one of 8 California Finalists attending the 2015 Broadcom MASTERS® event at Silicon Valley, CA.
Isaiah's project was entitled "Plant Electrophysiology Investigating Trigger Hairs: How Does Stimulation of Trigger Hairs Affect the Generation of Action Potentials in a B52 Venus Flytrap?"
Project Background: "I've always been fascinated by carnivorous plants," says Isaiah. "In fact, I have a whole collection of them outside my front door." His 2014 science project found that the type of food given to B52 Venus flytraps affects the speed of their trap closure. This year he wanted to learn more about why that happens. Thus, Isaiah set out to study how the plants produce and respond to electrical signals called action potentials. Human neurons also use action potentials to send information through the cells. In particular, Isaiah wanted to see how stimulating one or more trigger hairs on the Venus flytraps would produce the signals. He also wanted to see how close in time those signals have to be in order to get the plants' traps to close. The project helped Isaiah learn about electrophysiology and action potentials and how they relate to the human nervous system. In the process, he learned about computer programming languages and environments too.
Tactics and Results: Isaiah's work used a dozen B52 Venus flytraps grown under identical conditions. Designing the testing apparatus took him three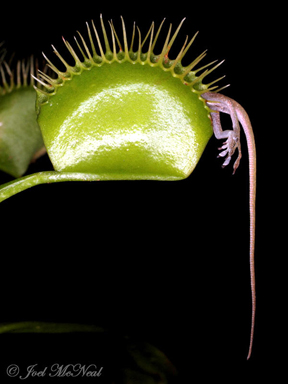 weeks of trial and error. "The most important traits you need to do well in science are curiosity, creativity and tenacity," says Isaiah. Finally, he developed a system that would let him trigger trap hairs with uniform force, measure the resulting action potentials and test how close in time action potentials had to be in order to close the traps. Isaiah found that stimulating one trigger hair would produce one action potential, but a second hair stimulation would produce another action potential only if it came more than 0.229 seconds later. If a second action potential was produced in less than 18 seconds, the traps always closed. The likelihood that the trap would close decreased as the time interval between action potentials grew longer, up to 45 seconds.
Other Interests: Isaiah plans to become a biochemist. His various hobbies include chess, astronomy, reading and robotics. Even though his robotics projects generally don't work the first time, Isaiah still enjoys them. "For me, this only adds to the excitement and the rewarding feeling I get when the robot does finally work," he says.
What he won:  All finalists received $500, along with other prizes—including a Raspberry Pi microcomputer, WICED sensor device, and even had a minor planet named in their honor!
Thanks to Isaiah's success, Broadcom Foundation is awarding Portola Highly Gifted Magnet MS $1,000 to use for the benefit of STEM education at their school in Tarzana. Isaiah has also recognized a teacher who supported his project, Mrs. Darshana Shah. She will receive a one year subscription to Science News magazine, and a minor planet will also be named in her honor for supporting independent research at the middle school level.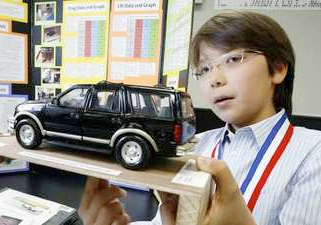 South Pasadena student and the  LA County Science Fair Junior Division winner, Raymond Gilmartin, took home the top prize and a $25,000 educational scholarship at the ceremony in Washington, D.C. on October 2, 2012.
Finalists travel with one parent or guardian to an all-expense paid trip to Washington, D.C.  to compete in the program finals.  During this time, finalists present their original science fair projects and compete in team-based hands-on science and engineering activities. Finalist week tests their knowledge of science and engineering, problem-solving, teamwork and leadership skills. Top finalists receive  awards, prizes and scientific excursions.