NEW!
JPL Video Series:
How to Do a Science Fair Project
Need help getting started on your science fair project? In this video series, a JPL scientist, engineer and educator team up to help you learn how to craft your very own idea for a great science fair project and see it through to completion. EXCELLENT SERIES!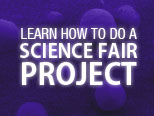 Overview: How to Do a Science Fair Project:  Learn the five steps to doing a science fair project.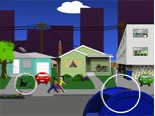 Step 1: Get Your Idea and Do Some Research:  To get started on their science fair projects, students learn to observe the world around them and ask questions about the things they observe.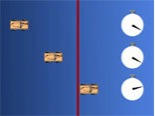 Step 2: Ask a Testable Question:  Students develop their ideas into testable questions that follow the format, "How does INPUT affect OUTPUT?"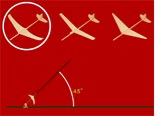 Step 3: Design and Conduct Your Experiment: Students learn the elements of good experimental design and the importance of testing only one variable.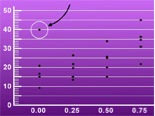 Step 4: Examine Your Results:  Students discover that many outside factors can influence a science experiment or engineering design and learn to think critically about these influencing factors.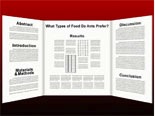 Step 5: Communicate Your Experiment and Results:  Students review the requirements for a science fair display that showcases their work while also meeting the guidelines of a scientific poster.
__________________________________________________________________
Discovery Education: Science Fair Central    In-depth multimedia support on all aspects of science fair project preparation and presentation: awesome resource!

SCIENCE BUDDIES:  Free Help from Scientists and Engineers for 6th-12th Grade Science Students!
ASK A TEACHER
Listed below are the names and emails of members of the Los Angeles County Science Fair Committee who are veteran science fair site coordinators available to answer teacher questions related to implementing a local science fair, preparing for the LA County Science Fair, monitoring student research, filling out required certification forms, etc.
Emily Hoffman                         ehoffman@fc.spusd.net
Anne Maben                               afmaben@lascifair.org
Jennifer Moses                          jmoses@lascifair.org
Margery Weitkamp                microbiot@earthlink.net

PBS DragonflyTV: Jr Project ideas with videos from real students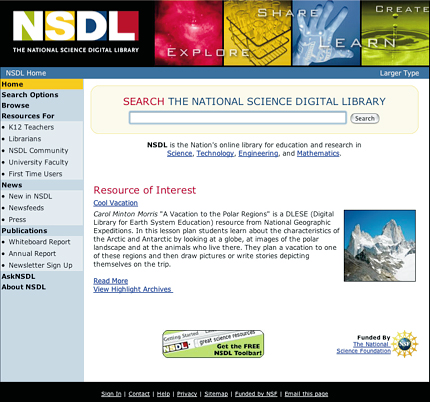 National Science Digital Library
Put "science fair" in the search box and explore the finest websites available for project development and research. HUGE amount of resources as well as images and videos.


The folks from Education.com give you lots of help!  Science fair season is upon us! Parents, we know it can be a challenge to know how to best support your child in this difficult endeavor.  And, students, we understand how overwhelming the process can be. We've checked with the experts, and we've gathered the information to ease the stress of science fairs for everyone in the household.
New!

Student-developed Support Website!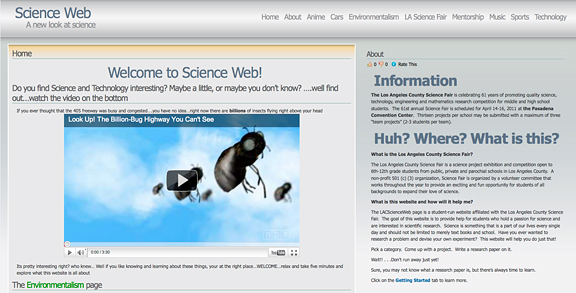 We are launching a student‐developed website to
encourage and support scientific research and inquiry.  Come join the conversation!!!
https://scienceweb.wordpress.com/
This web resource offers a student a platform to:
• brainstorm ideas for a science fair project;
• engage in a discussion board to get help and to help others with research;
• discuss research with the forum on a particular project;
• ask questions from experienced mentors;
• post articles about research;
• discuss today's science and current events;
• discover something new;
• gain a new perspective on science and its applications;
• and much more…