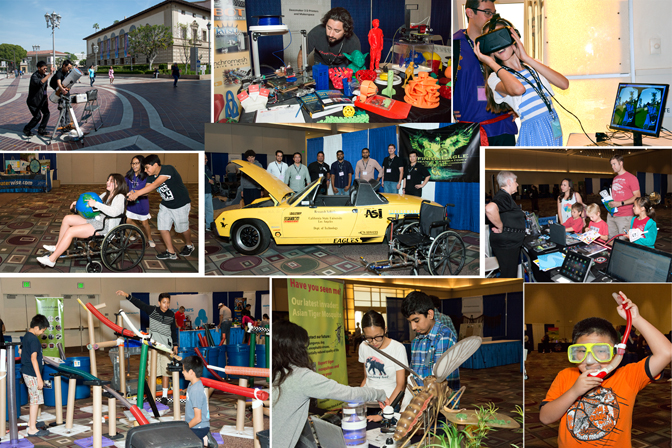 Every year, the Los Angles County Science & Engineering Fair sponsors a very special event: Interactive STEM Exhibits designed to inspire and entertain students and the public at the Fair, in their own exhibit hall next to the Science Fair.  The Interactive STEM Exhibits will be open from 10am – 3pm on  Friday and 10am – 4pm on Saturday, March 24th and 25th, 2017 and are welcome to all Science Fair participants, judges, volunteers and the general public.
wp_flash_img_show will display here (config: Exhibits)
2016 Interactive Exhibits List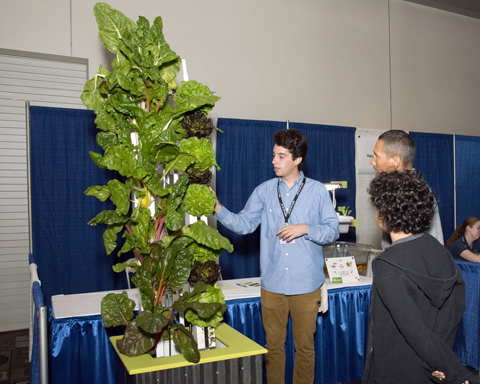 This is your opportunity to meet some very special people who have spent time creating some of the most interesting and unique things you will ever see!  These interactive exhibits will spark the imagination of young and old alike.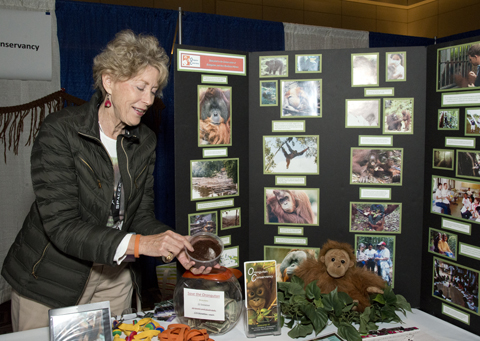 What if you had a  fresh source of original of fun ideas? This is how the Interactive Exhibits enhance and support the Science Fair.  It's all about sparking that initial idea for a science fair project. It's the creation of an idea-generating experience for students to help guide them in this first critical step.  The exhibits also allow direct contact with these scientists, engineers, explorers and inventors.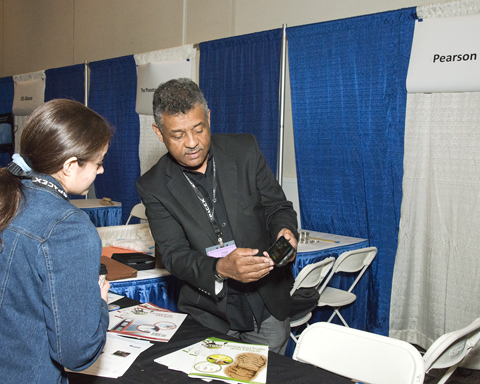 Be sure to make time between interviews and before the awards program to visit and interact with the exhibits!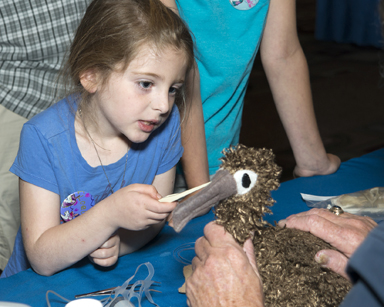 The Interactive Exhibits also involve participation and sharing with lots of hands-on activities. Others exhibitors bring unusual objects that we don't see everyday, and we will feature them prominently. All of that creates a stimulating event!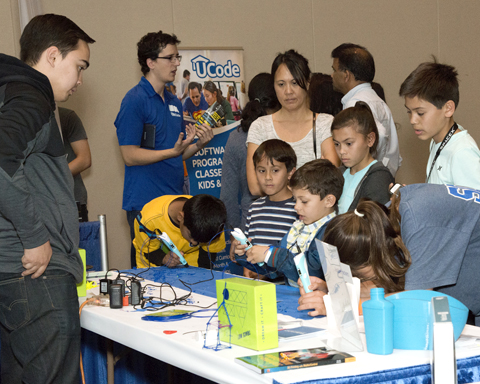 Be sure to make time between interviews and on Saturday, before the awards program, to visit and interact with the Exhibits!