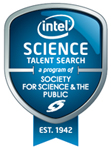 Click here to be directed to the INTEL International Science and Engineering Fair (ISEF)
The 2014 LA County Science Fair ISEF Designees


 Congratulations to ALL of you!
wp_flash_img_show will display here (config: Intel 2013)
Intel ISEF Los Angeles:  May 11-16, 2014
The Intel ISEF is the world's largest international pre-college science competition and will be held in Los Angeles Convention Center this coming May! It is the premier global science competition for students in grades 9–12. In 2014,  more than 1,700 high school students from an expected 77 countries, regions, and territories will display their independent research and competed for over $3 million in awards. More than 400 finalists will receive awards and prizes for their groundbreaking work. Awards include 17 "Best of Category" winners who will each receive a $5,000 prize. The Intel Foundation also will award a $1,000 grant to each winner's school and to the affiliated fair they represent.
We encourage you to visit the Intel homepage to learn more and you can check out pictures from the 2013 event on Facebook.
(Change "cog" icon to "720p" & click full screen at bottom right of screen for best viewing)

2013 – 2014 INTEL ISEF CALENDAR
The 1st Place winner in each Senior Division category will automatically be considered to represent Los Angeles County at the Intel International Science and Engineering Fair.  The Los Angeles County Science Fair will send up to SEVEN  candidates to the 2014 ISEF.  As always, the decision of the judges is final.
Winter 2014 (mid February) Intel ISEF registration materials available online.
April 7, 2014 Last day to submit paperwork. There will be no exceptions.  Click here to access the finalists information page.

May 11-16, 2014 Intel ISEF 2014 will be held in

LOS ANGELES, California!
_______________________________________________
ISEF NEEDS VOLUNTEERS!!
Why Volunteer at Intel ISEF?
Gain personal satisfaction and inspiration by support of motivated future scientists and engineers.

Advance STEM education in Los Angeles.

Earn community service or outreach credit from your business, school, or institution.
How You Can Help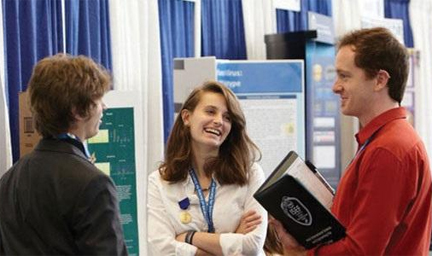 Judges
Approximately 1,000 judges are needed for 17 scientific disciplines. Judging will take place at the Los Angeles Convention Center from the afternoon of Tuesday, May 13, 2014 through Wednesday, May 14, 2014. Judges must have a minimum of six years related professional experience beyond receiving a B.A., B.S., or Master's degree OR a Ph.D., M.D., or equivalent (D.O., Ed.D., D.D.S., D.V.M., etc.).
Interpreters
About 200 interpreters will work with students for both conversational and technical interpretation. Greatest demand is for Spanish, Russian and Mandarin.
General Volunteers
More than 500 volunteers for a variety of general activities are needed during the week, in daytime and evening shifts.
For more info and to register:
http://student.societyforscience.org/volunteers
youtube.com/watch?v=2-c0gGIMI_s
Questions: isefvolunteer@societyforscience.org
____________________________________________________________________________________________________________
Apply for buses & substitute teacher funding today!
The Society for Science & the Public, Intel, and the Los Angeles Local Arrangements Committee invite middle and high schools from the surrounding area (grades 6-12) to visit the Intel International Science and Engineering Fair Public Outreach Day on Thursday, May 15, 2014 for a free, hands-on, interactive day celebrating science.  The event is open to school groups from approximately 8:00am to 3:30pm.  Click here or on the link below to register your school.  The deadline to apply for bus and substitute teacher funding is December 15th, 2013.  Schools selected to receive funds will be notified by January 15th, 2014.
https://student.societyforscience.org/intel-isef-public-outreach-day
LA County Students Win Big at Intel ISEF 2013
Our own David Zimmerman, 18, from the Brentwood School in Los Angeles won FOUR top awards at this year's Intel ISEF at Phoenix, AZ. David is also the Sr. Sweepstakes winner at the 2013 Los Angeles County Science Fair, the Fair's top award. David's project, Site-directed Mutagenesis of the Metal-reducing Bacterium S. oneidensis MR-1: A Novel Strategy for Genetic Engineering in Recalcitrant Microorganisms, first won $2,500 from the American Society for Microbiology.

Founded in 1899, the American Society for Microbiology (ASM) is the largest single life science membership organization in the world. Members worldwide represent 26 disciplines of microbiological specializations plus a division for microbiology educators. The ASM awards honor the most outstanding microbiology projects.
Next, David won 1st in Microbiology, a $3,000 award.  In addition, David won Best in Category (Life Science) and received an additional $5,000.  The Intel Foundation also awarded a $1,000 grant to the Los Angeles County Science Fair as the affiliated fair that David was representing.
Finally, David won the Dudley R. Herschbach SIYSS Award, and all-expense-paid trip awarded to three finalists to attend the Stockholm International Youth Science Seminar (SIYSS) (www.fuf.org/siyss/), which includes attendance at the Nobel Prize ceremonies, in Stockholm, Sweden in December. The Dudley R. Herschbach SIYSS Award is a multi-disciplinary seminar highlighting some of the most remarkable achievements by young scientists from around the world. The students have the opportunity to visit scientific institutes, attend the Nobel lectures and press conferences, learn more about Sweden and experience the extravagance of the Nobel festivities.
That's a trip of a lifetime for his outstanding research and a total of $10,500 to help to pay his way through college.  Many congratulations on your difficult and important work, David!!
Easun Arunachalam, a Senior at Crescenta Valley High School in La Crescenta, won 2nd place and $1,500 in the Medical & Health Sciences category for his Pharmacology Project is entitled: "An Examination of Quorum Sensing Mechanisms in Glioblastoma Multiforme."  Easun's win was particularly impressive since his category is one of the largest categories at ISEF. Easun's work on the most common and deadliest of malignant brain tumors in adults has implications on tumor growth.
Change settings on "cog" icon below to 480 p for best viewing

Easun, we congratulate you on your excellent achievement!
As 1st or 2nd place Category a
ward winners at Intel ISEF, both students' names will be submitted to the International Astronomical Union (IAU) for naming of a minor planet. All minor planets in the Ceres Connection have been discovered by the Lincoln Near Earth Asteroid Research (LINEAR) program, operated by MIT's Lincoln Laboratory, who partnered with SSP and the Intel ISEF to promote science education.