wp_flash_img_show will display here (config: Awards)
_____________________________________________________________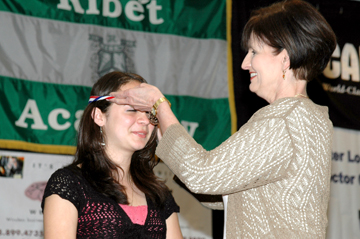 The initial reward for participating in the Los Angeles County Science Fair is the opportunity to display a science project, meet with other exhibitors, and share information and views. A certificate of merit is given to each student exhibitor in recognition of his or her efforts.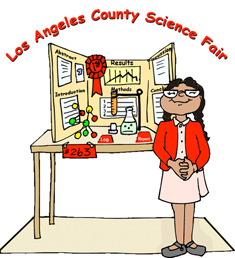 Click here for the 2015 Category Awards

Click here for the 2015 Special Awards

____________________________________________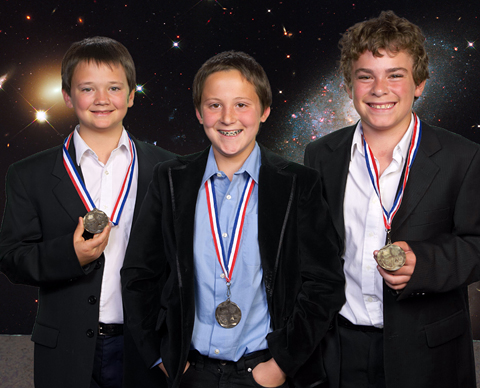 For photos of current & previous Science Fair winners and participants, visit our Shutterfly slideshows with downloadable pictures.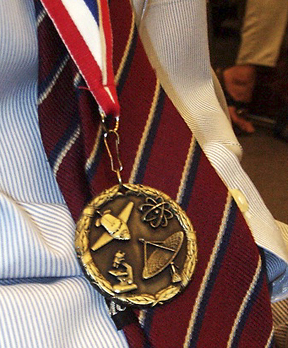 First, Second, Third Place and Honorable Mention Awards, consisting of medals and ribbons, are awarded for exhibits in each category in both Senior and Junior Divisions. In addition to awards for place winners, a number of special awards are presented from organizations and the business community.
Sweepstakes Award: The 1st Place winner in each category is automatically considered for the Sweepstakes Award: Best Junior Project and Best Senior Project.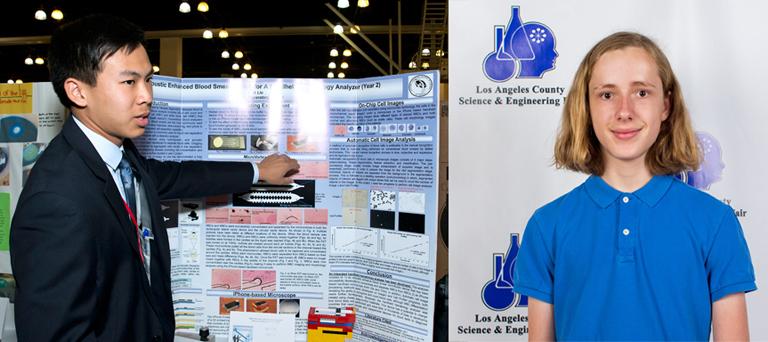 2015 Sweepstakes Award winners: Vick Liu, Sr. Division winner from Flintridge Preparatory School with his project: "An Acoustic Enhanced Blood Smear Device" and Isaiah O'Neal, Jr. Division winner from Portola Middle School & Highly Gifted Magnet with his research on: "Plant Electrophysiology – How Does the Stimulation of Trigger Hairs Affect the Generation of Action Potentials in a B52 Venus Flytrap?"
Special Awards: We are able to award many Special Awards because of our affiliation with the Intel International Science and Engineering Fair (ISEF.)  Other Special Awards come from our Donor/Partners, who honor students whose projects fall within the Donor/Partner's area of expertise or interest. Awards vary: cash, science equipment, trophies or in the case of Earthwatch expeditions, the chance to participate in a summer field research with top scientists at one of hundreds of Earthwatch locations.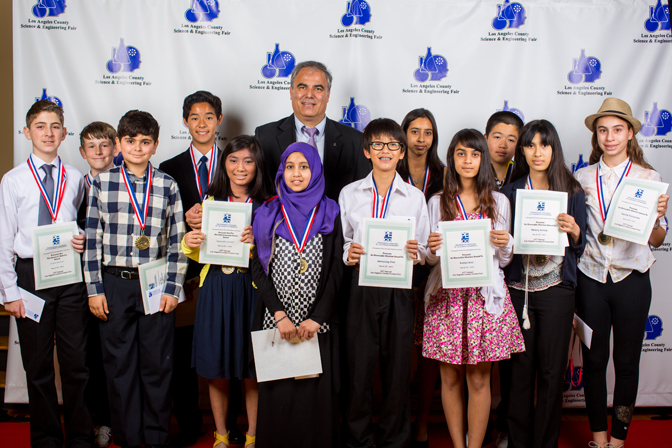 Jr. Winners receiving medals and gift cards from the Professional Engineers in California Government (PECG).  Click here for news release on PECG Winners!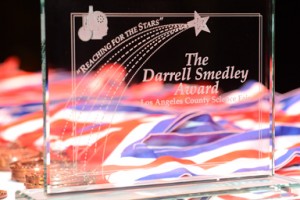 Darrell Smedley Award: A special award for a top project that shows evidence of being done completely by the student, without outside help from researchers, parents or mentors.

2015 Smedlley Award Winners Max Froch, Jr. Division and Alexandra Garcia, Sr. Division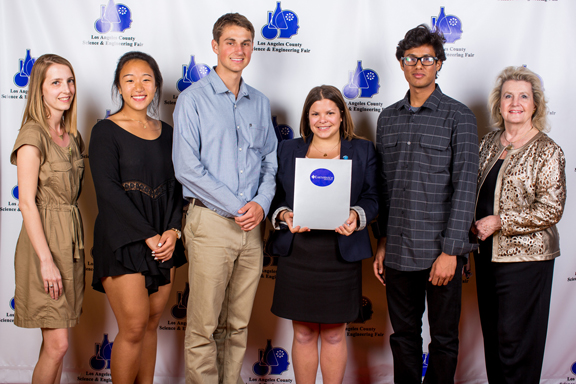 Earthwatch Expedition Winners: Gitte Venicx (Earthwatch Sponsor), Jieun (Lauren) Kim, Michael McFarland, Cheyenne Newallis, Ajmir Khan, Monica Zacharia (Earthwatch Sponsor)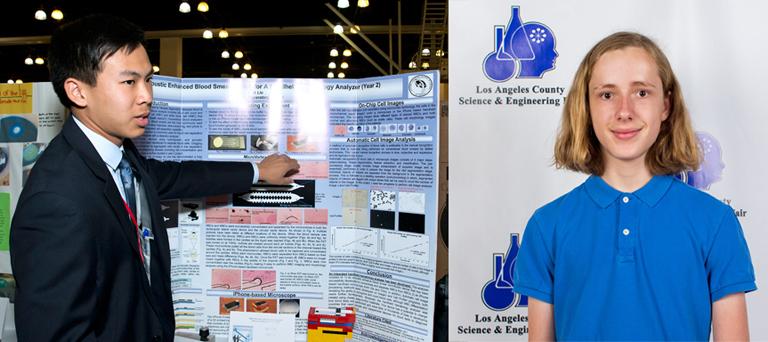 2015 Intel International Science & Engineering Fair Finalists Vick Liu from Flintridge Preparatory School and Sanath Devalapurkar from West High School, Torrance.  They were both  chosen by the LACSEF  to attend this amazing event in Pittsburgh, PA on May 10th through the 15th. Raymond Gilmartin from South Pasadena High School was the 2015 Alternate Candidate.
Broadcom Masters Competition – Jr. Division
The nations premier science, technology, engineering and math competition for middle school students will be judged during the summer.  Middle school students are nominated to compete in the Broadcom MASTERS by Society for Science and the Public (SSP)-affiliated science fairs held during the school year. The 1st Place winner in each Junior Division category will automatically be

considered

by our judges to represent Los Angeles County at the Broadcom Masters Competition held in Washington, DC.
Projects receiving top honors  in the Los Angeles County Science Fair are eligible to enter the California State Science Fair, depending on the size of our fair's yearly project allotment. The State Fair is usually held at the California Science Center, approximately two weeks after the Los Angeles County Science Fair.
Intel International Science and Engineering Fair (ISEF) – Sr. Division

The 2016 Judging Committee will select

two

student SENIOR projects that demonstrate high levels of excellence to represent Los Angeles County at the Intel International Science and Engineering Fair.