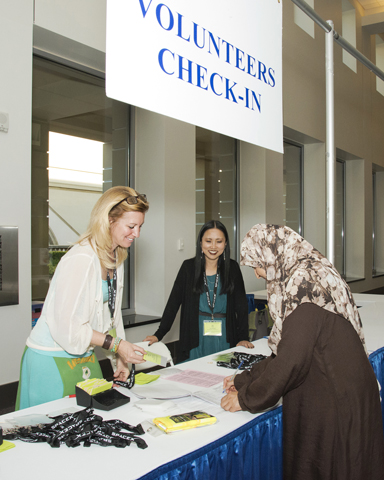 We LOVE that you are sharing some of your valuable time to make our fair the best in the country!  The Los Angeles County Science Fair is one of the oldest and largest regional fairs in the Western United States.  The students whose hard work we are honoring would never have the quality experience they deserve without your help – you are awesome!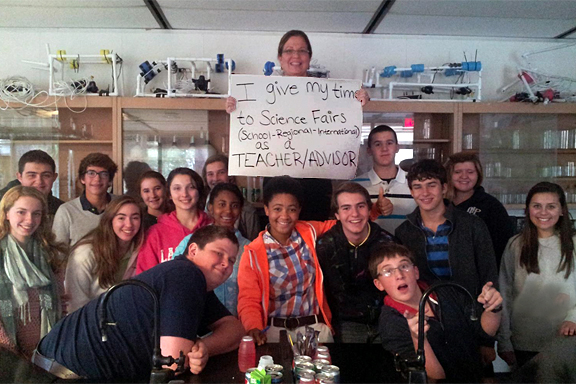 We have many, many different tasks that need to be done and the sooner you sign up, the greater the chance that you will have your top pick. There is a general list of activities and the duties they entail on the volunteer registration site below – you will be able to pick your specific date and block of time when you register.  Most duties are for a 3 hour commitment and we have over-lapped blocks of time so that an experienced volunteer has time to get a new volunteer up to speed, for a smooth transition.
It is the policy of the annual Los Angeles County Science Fair that each participating school must provide adult volunteers (18 years or older.) Volunteers are not restricted to only teachers or parents.  Volunteers can also be family members, business associates, neighbors or friends.
PARKING: See link to Directions & Parking
Parking validation for volunteers and judges is dependent upon fundraising.
The required number of adult volunteers is determined by the number of student entries from your particular school. The breakdown is as follows: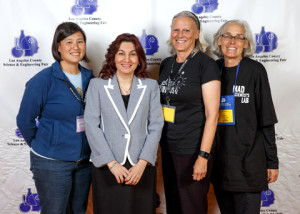 1 to 3 Projects =  

 

2 Volunteers

4 to 6 Projects =  

3 Volunteers

7 to 9 Projects = 

 

4 Volunteers

10 to 13 Projects =

5 Volunteers.
Click here to download the 2016 Volunteer Recruitment Letter

If a school provides a judge, that counts as 2 volunteers. 
Please contact Jennifer Moses at jmoses@lascifair.org to let her know your school is providing a judge.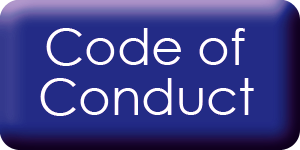 Los Angeles County Science & Engineering Fair Pledge for Volunteers and the Public
On behalf of teachers, parents and visitors I pledge to be an example for our children by:
respecting the rules of the Los Angeles County Science & Engineering Fair,
encouraging excellence in experimentation and investigation,
supporting independence, originality, and creativity in the design and completion of all competitive projects, and
respecting the authority & decisions of the staff and judges of the Los Angeles County Science & Engineering Fair.
My actions will promote the spirit of cooperation within and among all participating schools.
---
Please do not hesitate to call if you have any questions. We look forward to your participation in the 67th Annual Los Angeles County Science & Engineering Fair.
Sonia Ventura, Volunteer Coordinator
msventura5@gmail.com