Welcome to our Online Volunteer Registration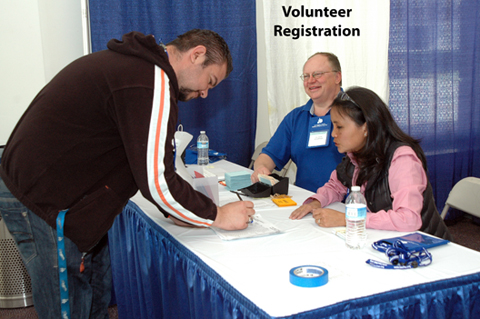 We LOVE that you are sharing some of your valuable time to make our fair the best in the country!  The Los Angeles County Science Fair is one of the oldest and largest regional fairs in the Western United States.  The students whose hard work we are honoring would never have the quality experience they deserve without your help – you are awesome!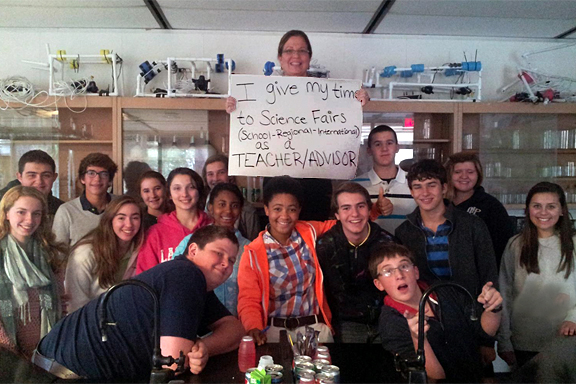 We have many, many different tasks that need to be done and the sooner you sign up, the greater the chance that you will have your top pick. There is a general list of activities and the duties they entail at the bottom of this page – you will be able to pick your specific date and block of time when you register.  Most duties are for a 3 hour commitment and we have over-lapped blocks of time so that an experienced volunteer has time to get a new volunteer up to speed, for a smooth transition.
It is the policy of the annual Los Angeles County Science Fair that each participating school must provide adult volunteers (18 years or older.) Volunteers are not restricted to only teachers or parents.  Volunteers can also be family members, business associates, neighbors or friends.
The required number of adult volunteers is determined by the number of student entries from your particular school. The breakdown is as follows: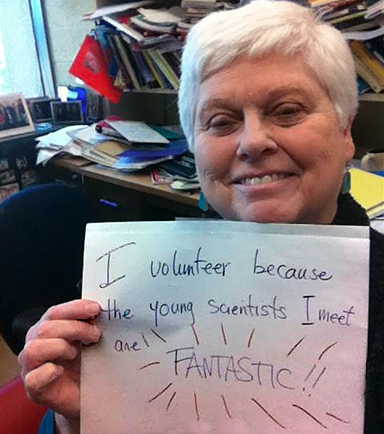 1 to 3 Projects =  

 

2 Volunteers

4 to 6 Projects =  

3 Volunteers

7 to 9 Projects = 

 

4 Volunteers

9 to 13 Projects =

5 Volunteers.
Click here to download the 2013 Volunteer Recruitment Letter
ATTENTION:
Retu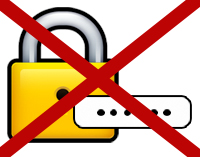 rning VOLUNTEERS: Last year's password is no longer valid (the site has to be purged yearly.) Please click on the following link and read the RED directions in the graphic below to get a NEW password for this year. Once you get the password, continue to register as you have done before…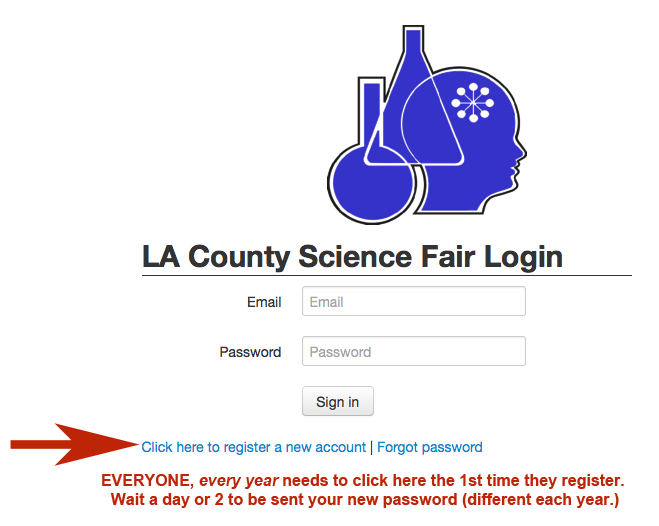 Volunteer Online Registration Instructions
For BEST quality, once you click on the "play" arrow, hover your mouse pointer over the "gear" icon that will pop up on the lower right of the screen (it will say "change quality") and select the highest quality (720p HD.) For the best viewing of details, click the "Full Screen" frame on the extreme lower right corner of the video box.
Remember, you have to wait up to 72 hours to receive your computer-generated password before selecting your preferred duty and completing your registration.  

SAVE THE PASSWORD – it cannot be changed!
Volunteers will receive final confirmation via email the week prior to the Science Fair, scheduled for March 27-29, 2014, at the Pasadena Convention Center.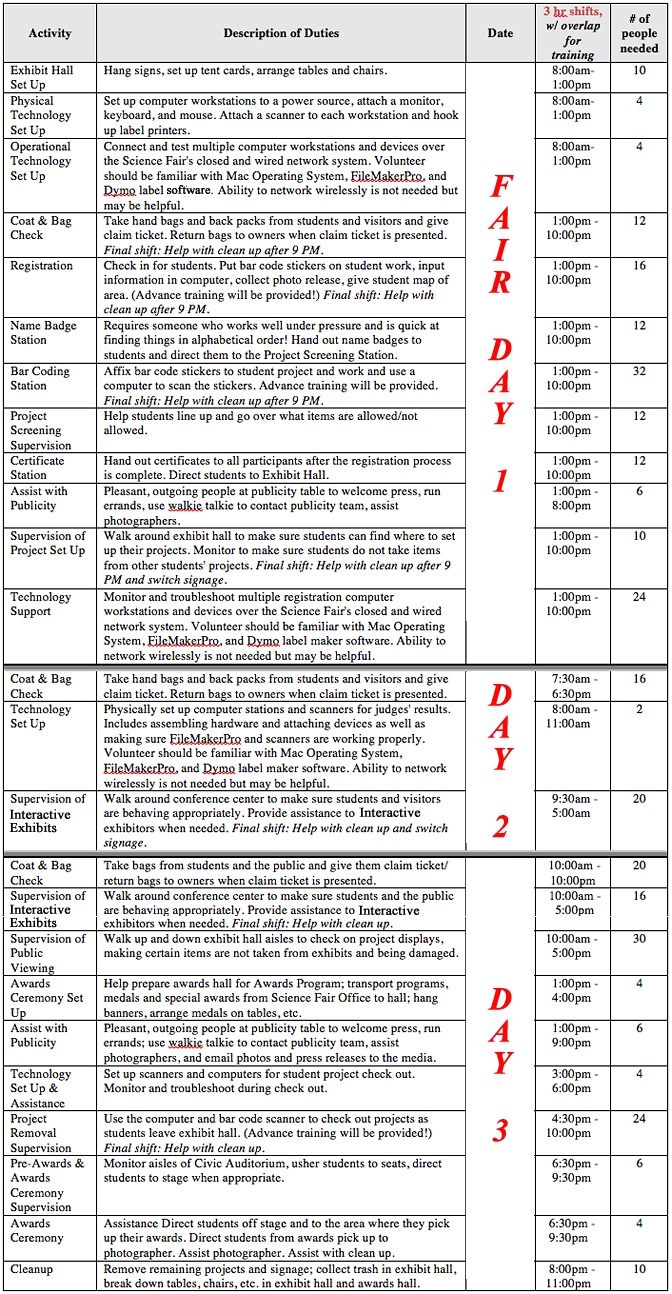 Volunteers, you are also needed for the Intel International Science Fair, May 11-16, 2014.  Check out the ways in which you can volunteer your time and energy below…