The Los Angeles County Science Fair provides a yearly setting for middle and high school students to show off their investigative skills and creativity to compete for medals, special awards and scholarships. Students not only receive recognition for their projects but the Science Fair nurtures student interest in various scientific and engineering fields.
 2014-15 Important Dates & Deadlines will be posted in early summer.
In late August, the 2014-15 Sci Fair Bulletin with information and deadlines are sent to every public and private middle and high school in Los Angeles County. This information is also posted on our website. Science instructors/site coordinators are given all the necessary information about
The Science Fair Committee also presents several teacher-training workshops for both new and experienced teachers. Workshop participants can learn about Science Fair procedures, rules and regulations and have questions answered by experienced Science Fair staff. A CD with PowerPoints for in-class presentation and resources for experimentation and displays is also given to each workshop participant. These PowerPoints are also available for download on our Students/Project Resources subpage.
From October to March, reminders about upcoming Science Fair deadlines are sent out via e-mail and website posts for all schools registered with the Los Angeles County Science Fair.
The Science Fair Committee holds a Pre-Approval for projects screening session for projects involving human subjects, vertebrate animals, tissue or hazardous materials to make certain that these particular projects comply with Los Angeles County Science Fair rules and regulations and the California Education Code. If a project is missing information from the submitted paperwork, the student is given an opportunity to revise the project/paperwork and resubmit for approval and participation in the Science Fair.
Once Science Fair projects are underway at the participating schools, Science Fair coordinators are available to teachers, parents and students to answer any questions that might arise (click on the pull-down menu for additional support pages.)

______________________________________________________________
The Intel International Science & Engineering Fair is coming to LA in May and needs VOLUNTEERS!
Why Volunteer at Intel ISEF?
Gain personal satisfaction and inspiration by support of motivated future scientists and engineers.

Advance STEM education in Los Angeles.

Earn community service or outreach credit from your business, school, or institution.
How You Can Help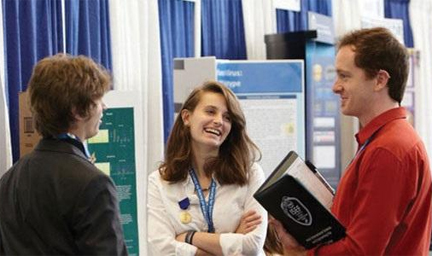 Judges
Approximately 1,000 judges are needed for 17 scientific disciplines. Judging will take place at the Los Angeles Convention Center from the afternoon of Tuesday, May 13, 2014 through Wednesday, May 14, 2014. Judges must have a minimum of six years related professional experience beyond receiving a B.A., B.S., or Master's degree OR a Ph.D., M.D., or equivalent (D.O., Ed.D., D.D.S., D.V.M., etc.).
Interpreters
About 200 interpreters will work with students for both conversational and technical interpretation. Greatest demand is for Spanish, Russian and Mandarin.
General Volunteers
More than 500 volunteers for a variety of general activities are needed during the week, in daytime and evening shifts.
For more info and to register:
http://student.societyforscience.org/volunteers
http://www.youtube.com/watch?v=2-c0gGIMI_s
Questions: isefvolunteer@societyforscience.org
____________________________________________________________________________________________________________
Come Visit the Intel International Science and Engineering Fair!
Apply for buses & substitute teacher funding today!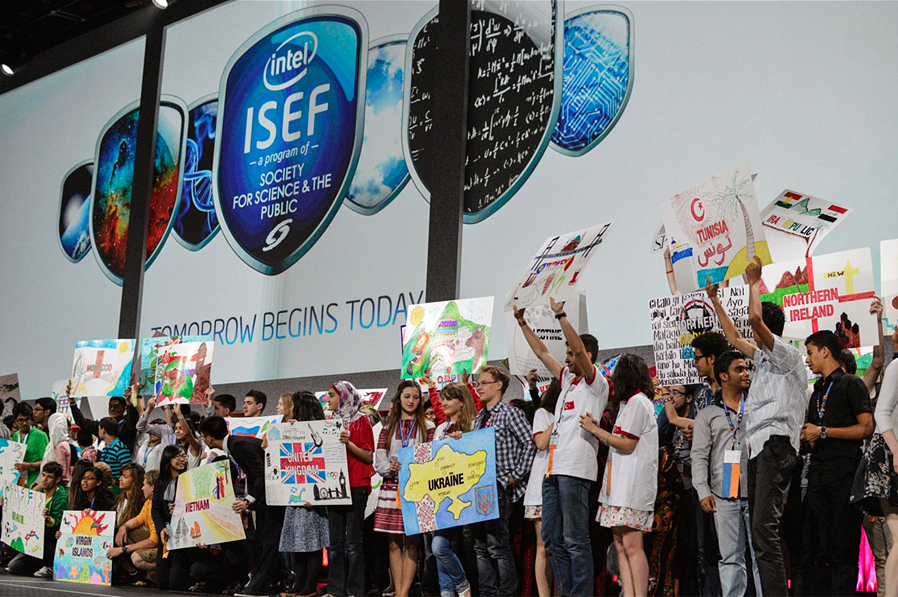 The Society for Science & the Public, Intel,  the Los Angeles Local Arrangements Committee and our own LA County Science Fair invite middle and high schools from the surrounding area (grades 6-12) to visit the Intel International Science and Engineering Fair Public Outreach Day on Thursday, May 15, 2014 for a free, hands-on, interactive day celebrating science.
Open to the public from 9:00am to 9:00pm
Open to school groups from approximately 8:00am to 3:30pm
The deadline to apply for bus and substitute teacher funding is December 15th, 2013.  Schools selected to receive funds will be notified by January 15th, 2014.
Click here to register:
https://student.societyforscience.org/intel-isef-public-outreach-day
_______________________________________________________________
Website designed and maintained by Anne F. Maben -  afmaben@lascifair.org