School/Site Coordinator Registration is now CLOSED!

Registration opened on Sept. 15, 2014 and closed on Jan. 30, 2015. We have almost 180 schools registered, a 60% increase from 2014! Download the Final Site Coordinator Notification packet 2015  here.

Download the 2015 LA County Science & Engineering Fair Poster here
We need JUDGES!!! Please help our students…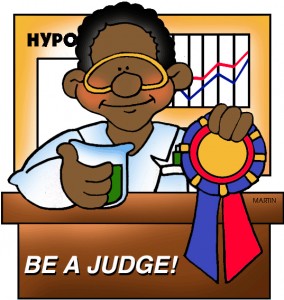 Our Fair has grown over 60% from last year and in order to be able to interview every student at the fair, we are now seeking a minimum of 350 judges, who are professionals and/or educators in all fields of science, math, technology and engineering. Please see our Judging page for more information and click here to register.
Student Registration is now OPEN!



Site Coordinators:  Please have each student or team fill out the downloadable "2015 scratch sheet" and check for accuracy prior to registering on-line. Please visit the Registration page for detailed instructions on student registration.
Volunteer Registration is OPEN!
It is the policy of the annual Los Angeles County Science Fair that each participating school must provide adult volunteers (18 years or older.) Volunteers are not restricted to only teachers or parents.  Volunteers can also be family members, business associates, neighbors or friends.  Please see our Volunteer Page for more information…
The required number of adult volunteers is determined by the number of student entries from your particular school. The breakdown is as follows:
4 to 6 Projects =  

3 Volunteers

7 to 9 Projects = 

 

4 Volunteers

9 to 13 Projects = 5 Volunteers.

If a school provides a judge, that counts as 2 volunteers.                      Please contact Jennifer Moses at jmoses@lascifair.org to let her know your school is providing a judge.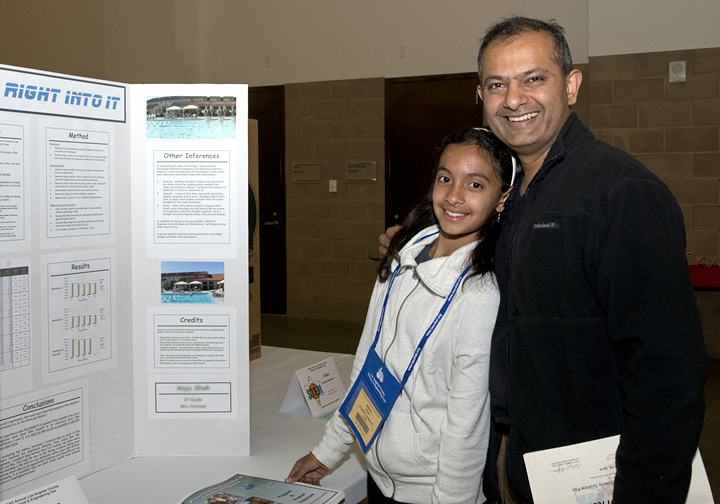 The Los Angeles County Science & Engineering Fair provides a yearly setting for middle and high school students to show off their investigative skills and creativity to compete for medals, special awards and scholarships. Students not only receive recognition for their projects but the Science Fair nurtures student interest in various scientific and engineering fields.
The fair, the oldest and largest event of its kind in the western U.S., brought together some 900 student participants from private and public schools throughout the county during its March 27-29 run at the Pasadena Convention Center.
LA County Science Fair dates for 2015: March 26-28th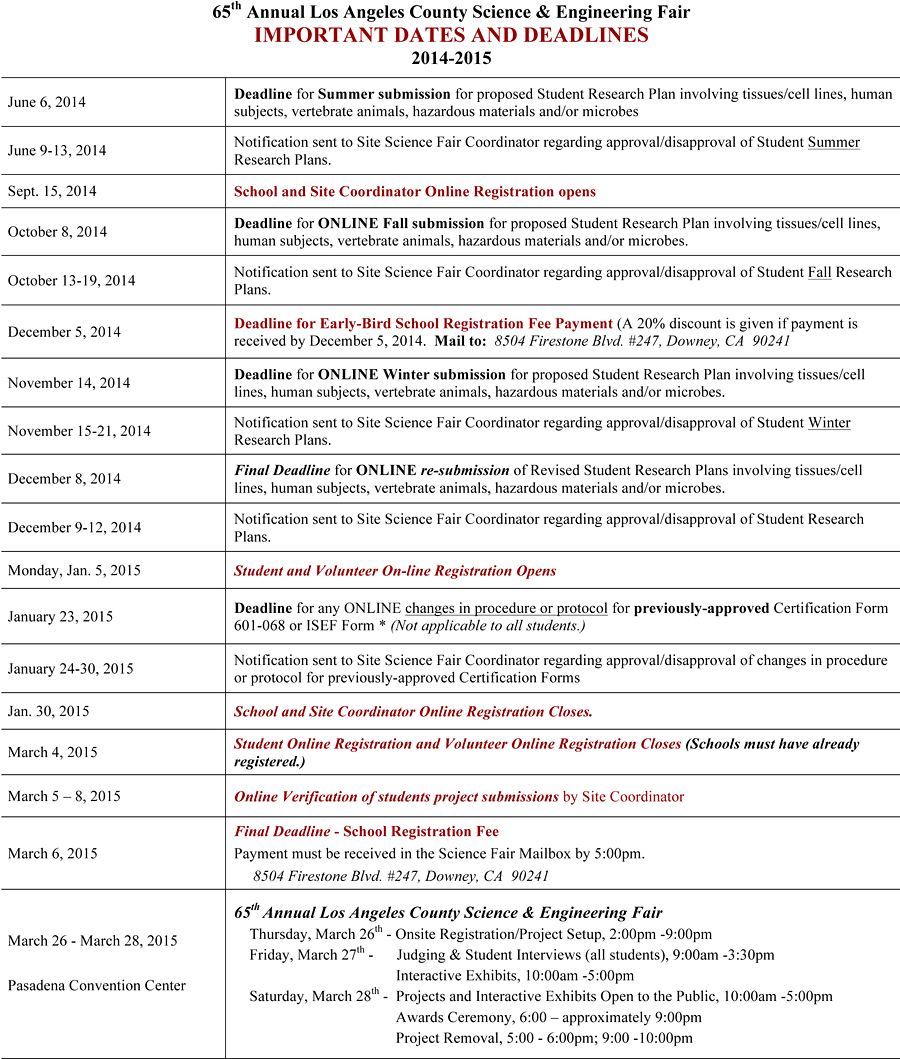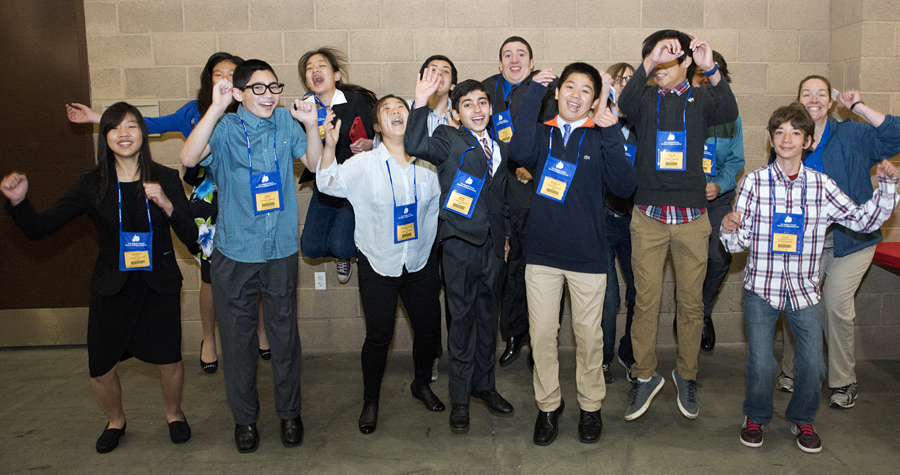 Thanks to the hard work and generosity of a core group of educators and school volunteers, parents, scientists, engineers, business and corporate leaders, including staff from the Los Angeles County Office of Education, the annual Los Angeles County Science & Engineering Fair was once again presented in fine style!

Recent large donations from forward-thinking companies such as Edison International, SpaceX, Northrup Grumman, 20 Million Minds, Crowsnest Capital LLC, Professional Engineers in California Government, the Southern California Gas Company and the generosity of 3rd District Supervisor Zev Yaroslovsky allowed the fair to continue in a tight economic climate.  Over 200 people around the world and in other states also made individual donations through PayPal to support the kind of project-based learning and inquiry approach needed for successful student research.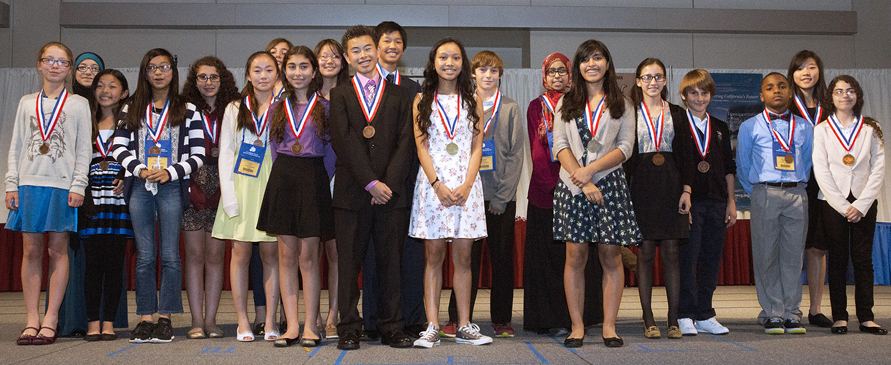 In keeping with the fair's tradition of lavish recognition, there were scores of medals, special awards and scholarships handed out to those students whose projects were  judged as the best in their category.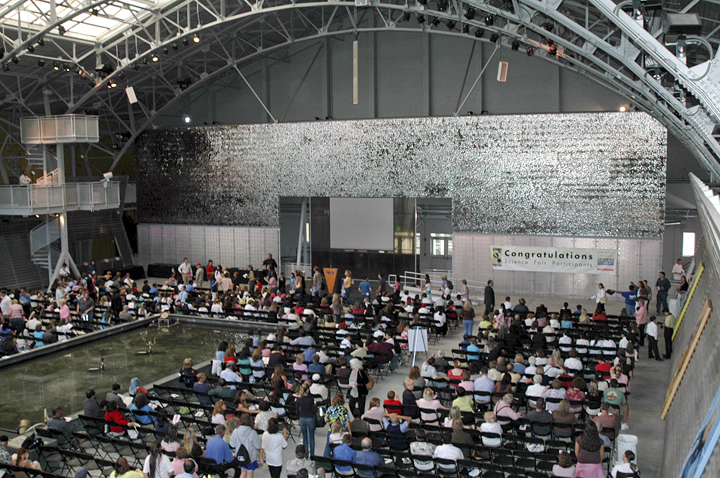 The sweepstakes winners and other top finishers advanced to the California State Science Fair held April 28-29, 2014 at the California Science Center in Los Angeles. Check out our awesome winners on our special CA State Science Fair webpage!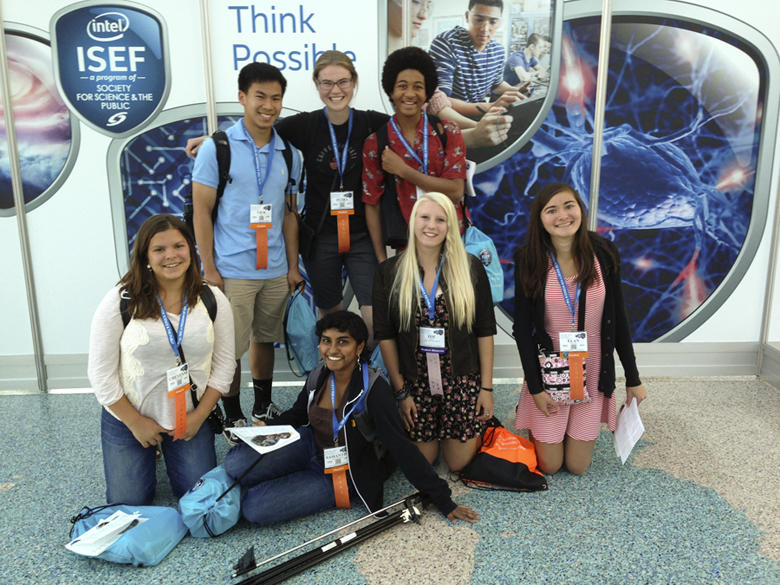 Our fair sent 6 happy finalists and 1 Jr. Observer to the Intel International Science & Engineering Fair (ISEF) this year. As "host" city, our own fair created special pins reflecting the LA County Science Fair, for our students to share during the "pin party" with students from over 80 other countries.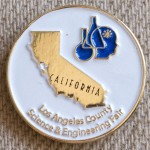 Over 1,700 top student scientists from all over the America and the world entered the LA Convention Center for the Opening Ceremonies, each representing their state or country in grand style.  Our LACSF Facebook page followed our finalists during the week's activities and cheered them on during award ceremonies on Thursday and Friday.  Six out of the 8 LA County students won awards! We are soooo proud of them!  To learn more about their exploits and link to the fair site directly, go to our Intel ISEF webpage.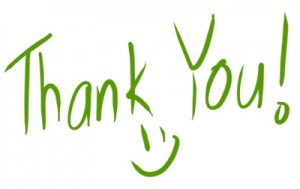 Thanks to all the students, teachers, volunteers, scientists and donor/partners who helped make the 2014 Fair one of the very best!
In late August, the 2014-15 Sci Fair Bulletin with information and deadlines was sent to every public and private middle and high school in Los Angeles County. This information is also posted on our website. Science instructors/site coordinators are given all the necessary information about
The Science Fair Committee also presents several teacher-training workshops for both new and experienced teachers. Workshop participants can learn about Science Fair procedures, rules and regulations and have questions answered by experienced Science Fair staff. A CD with PowerPoints for in-class presentation and resources for experimentation and displays is also given to each workshop participant. These PowerPoints are also available for download on our Students/Project Resources subpage.
From October to March, reminders about upcoming Science Fair deadlines are sent out via e-mail and website posts for all schools registered with the Los Angeles County Science Fair.
The Science Fair Committee holds a Pre-Approval for projects screening session for projects involving human subjects, vertebrate animals, tissues/cell lines, hazardous materials and microbes to make certain that these particular projects comply with Los Angeles County Science & Engineering Fair rules and regulations and the California Education Code. If a project is missing information from the submitted paperwork, the student is given an opportunity to revise the project/paperwork and resubmit for approval and participation in the Science Fair.
Once Science Fair projects are underway at the participating schools, Science Fair coordinators are available to teachers, parents and students to answer any questions that might arise (click on the pull-down menu for additional support pages.)
Website designed and maintained by Anne F. Maben –  afmaben@lascifair.org