Click Here for more information on:
---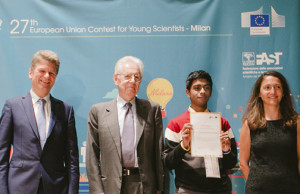 Sanath K. Devalapurkar, 2015 LACSEF top winner in Math, is the youngest ever first-place winner of this year's European Union Contest for Young Scientists (EUCYS) and is also the first US student to ever win a First Place! A 15 year old from West High School in Torrance, Sanath won his spot at the EUCYS through his 1st place win while an LACSEF finalist at the 2015 Intel International Science & Engineering Fair.
Sanath's First Place project won him $7,836 at the EUCYS and an all-expense paid trip to participate in the 58th Annual London International Youth Science Forum, July 27–August 10, 2016. Read more about Sanath's winning project and science fair journey here.
---
School & Site Coordinator Registration is OPEN!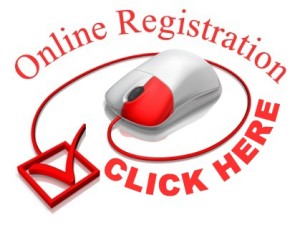 The registration process is changing for this year, please click on the icon to the left for information on registering a school.
---
Custom Teacher Workshops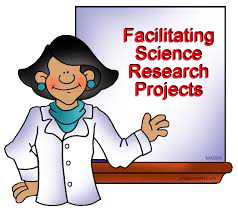 Our popular county-wide workshops for 2015 are now finished.  Almost all workshops were full and over 200 teachers received over 600 MB of resources to help them with science research, school and regional fairs.  If our workshop presenters have time, we can still do custom district or school trainings after school for 20 or more teachers, during October. Click here for more information.
Bigger and Better!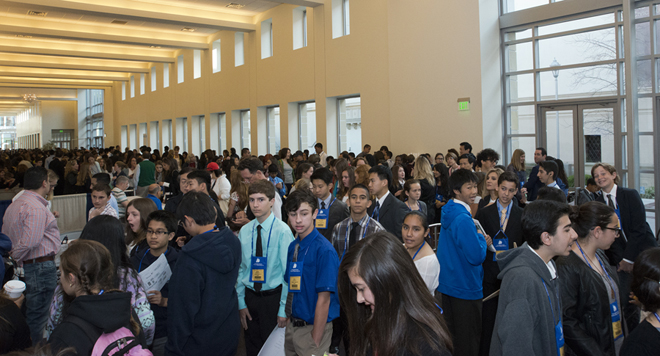 In 2015, as of result of increased teacher training, increased recruiting at under-served schools with high minority populations and the implementation of the Next Generation Science Standards, we have a 26% increase in schools attending the fair over 2014!
The number of teachers trained in implementing and properly facilitating student research has

increased 110%

, with over 200 teachers trained from 91 schools new to the fair, from all areas of the County.
With our strong emphasis on access and equity and teacher training, the number of public/charter schools (vs. private/parochial schools) registered so far this year has gone from 39% in 2014 to 74% for the 2015 fair, reversing the decline in public school participation that began with the recession.
To increase the amount of bright, innovative students entering from schools in impoverished areas, we implemented fee waivers and a sliding scale for high schools this year, allowing Title 1 schools and those with populations of 80% or more of under-represented minorities in science to enter the fair for free.
To make sure that all new students are adhering to federal and state safety standards for experimentation, we created an ONLINE pre-approval site for student proposing to work with tissues/cell lines, human subjects, vertebrate animals, hazardous materials and microbes. This has made the pre-approval process go swiftly, increasing pre-approval proposals for research from around 300 per year to 451 this year.
At our 2014 LACSEF Awards Ceremony, we were able to

double the cash awards

to the pre-recession amount of $100 for 1st place, $50 for 2nd place and $25 for 3rd place. Students also received over $8,600 cash from Special Award donors in addition to scholarships, paid summer internships, special behind-the-scene tours of technology companies, summer research expeditions, induction to scientific societies and medals and certificates for 909 students.
The Competition's over…at least until NEXT year!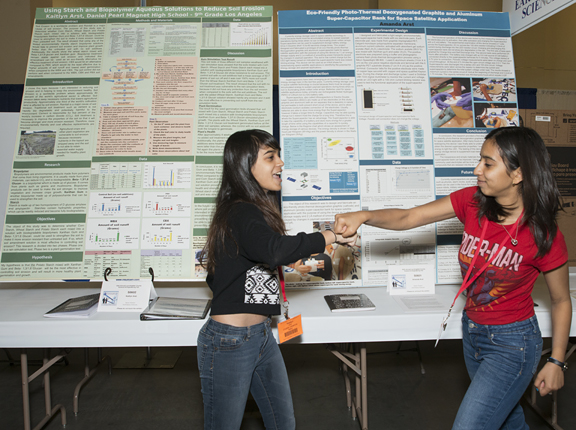 Thank you students, teachers, parents, judges, volunteers and sponsors for making this one of the largest, most energetic and fun-filled fair ever!  1007 students participated in interviews, Interactive STEM Exhibits, and received over $40,000 in cash awards, scientific expeditions, scholarships, internships and special opportunities for all their hard effort. 104 students went on on to the CA State Science Fair in May and 35 students won category awards.. Four students represented Los Angeles County at the Intel International Science & Engineering Fair in Pittsburgh in May and won a total of $16,500 in awards. ALL our students are already helping to Build a Better Future!  See you in 2016!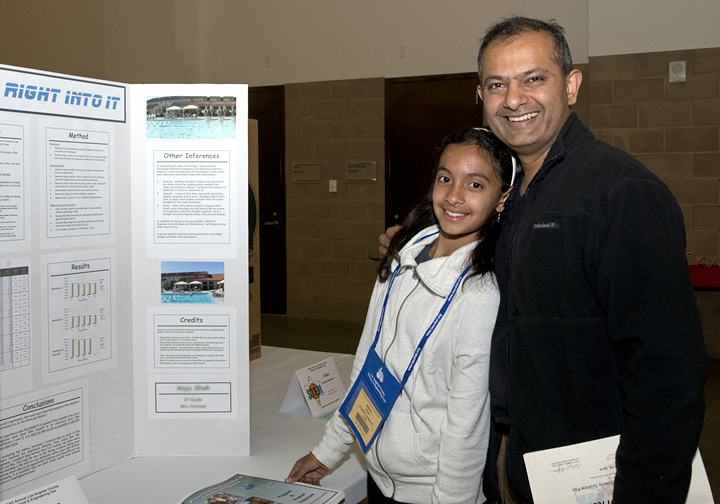 The Los Angeles County Science & Engineering Fair provides a yearly setting for middle and high school students to show off their investigative skills and creativity to compete for medals, special awards and scholarships. Students not only receive recognition for their projects but the Science Fair nurtures student interest in various scientific and engineering fields.
The fair, the oldest and largest event of its kind in the western U.S., will bring together over 1,000 student participants from private and public schools throughout the county during its March 17-19, 2016 run at the Pasadena Convention Center.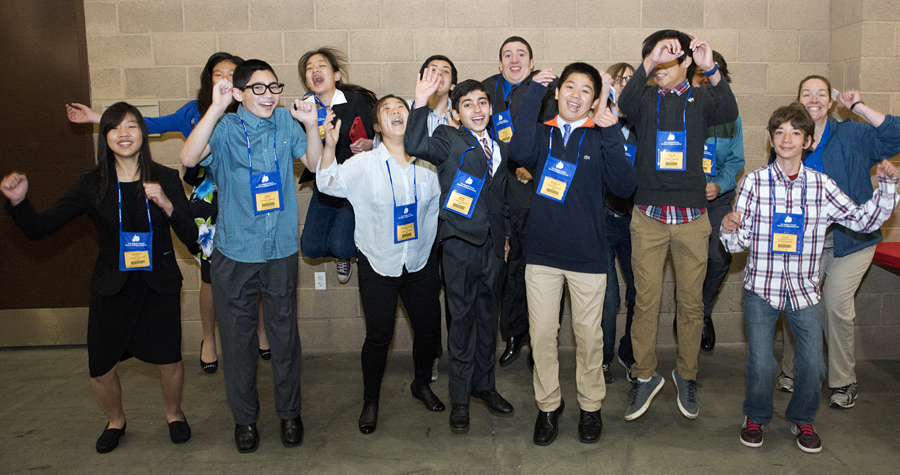 Thanks to the hard work and generosity of a core group of educators and school volunteers, parents, scientists, engineers, business and corporate leaders, including staff from the Los Angeles County Office of Education, the annual Los Angeles County Science & Engineering Fair will be once again presented in fine style!
Recent large donations from forward-thinking companies such as SpaceX, Edison International, Northrup Grumman, the Southern California Gas Company, the Professional Engineers in California Government, and the generosity of 1st District Supervisor Hilda Solis has allowed the fair to continue in a tight economic climate.  Over 200 people around the world and in other states also made individual donations through PayPal to support the kind of project-based learning and inquiry approach needed for successful student research.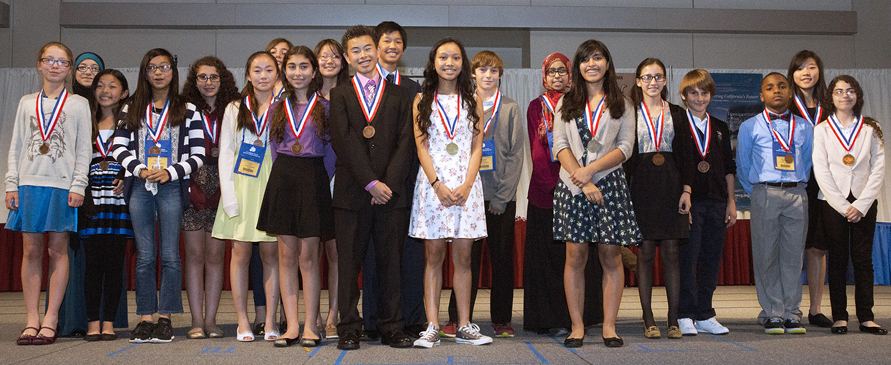 In keeping with the fair's tradition of lavish recognition, there are scores of medals, special awards and scholarships handed out to those students whose projects are  judged as the best in their category.
In late August, the 2015-16 Sci Fair Bulletin with information and deadlines will be sent to every public and private middle and high school in Los Angeles County. This information is also posted on our website. Science instructors/site coordinators are given all the necessary information about:
how to register for the Science Fair
information about the judging process and
/Regulations for projects involving human subjects, vertebrate animals, tissue/cell lines, hazardous materials and microbes.
The Science Fair Committee also presents several teacher-training workshops for both new and experienced teachers. Workshop participants can learn about Science Fair procedures, rules and regulations and have questions answered by experienced Science Fair staff. Extensive resources including PowerPoints for in-class presentation and documents for experimentation and displays are also given to each workshop participant. These resources are also available for download on our Project Resources subpage.

From October to March, reminders about upcoming Science Fair deadlines are sent out via e-mail and website posts for all schools registered with the Los Angeles County Science Fair.
The Science Research Committee (SRC) reviews and gives pre-approval or need for revision to projects involving human subjects, vertebrate animals, tissues/cell lines, hazardous materials and microbes through our Online Pre-approval Certification site. Pre-approval makes certain that these particular projects comply with Los Angeles County Science & Engineering Fair rules and regulations and the California Education Code. If a project is missing information from the submitted paperwork, the student is given an opportunity to revise the project/paperwork and resubmit for approval and participation in the Science Fair.
Once Science Fair projects are underway at the participating schools, Science Fair coordinators are available to teachers, parents and students to answer any questions that might arise (click on the pull-down menus for additional support pages.)

LA County Science Fair dates for 2016: March 17-19th

Website designed and maintained by Anne F. Maben –  afmaben@lascifair.org