Mission and Goals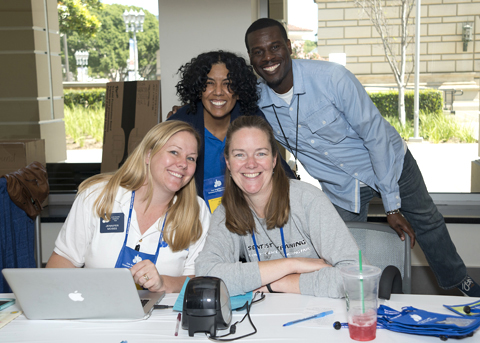 The Los Angeles County Science Fair, a 501(c)(3) non-profit organization has as its purpose to establish, run, support and operate an annual science and engineering fair in Los Angeles County for all middle and high school students enrolled in L.A. County public and private schools.
GOALS:
To provide an opportunity for young people to apply creativity and critical thought to the solution of science, engineering and mathematics problems beyond the confines of the classroom.
To publicly recognize the achievements of talented science, mathematics and engineering students.
To provide opportunities for scientists, engineers and business leaders to network with the educational community, both at the teacher and student level, to exchange ideas and discuss career opportunities.
To promote school-community cooperation in developing the scientific potential and communication skills of tomorrow's leaders.
Learn more about us here: